Last Friday, Above & Beyond premiered their next single as the Record of the Week on the 87th episode of the infamous Group Therapy radio show. Another piece of production work featuring their new favorite vocalist collaborator, Alex Vargas, the song is one that's been floating around their live sets, acoustic performances and internet feeds. Ahead of the highly anticipated Group Therapy 100 show (#ABGT100) at Madison Square Garden this fall, "Blue Sky Action" comes to open arms from many excited and waiting fans. While Ilan Bluestone's remix of their classic single "Satellite" remains at the top spot of the Beatport Top 100 chart, Jono, Tony and Paavo might have a fight for the number one and number two spots on the chart come "Blue Sky Action"'s release on their own Anjunabeats on July 21st of this year. The first single off of their forthcoming artist album due out in 2015, "Blue Sky Action" is a record that's headphone-friendly, club-friendly and festival-friendly with its uplifting nature, progressive synths and emotive vocals from Alex Vargas. Check out the radio edit below and order the song here.
[soundcloud url="https://api.soundcloud.com/tracks/157942461" params="auto_play=false&hide_related=false&show_comments=true&show_user=true&show_reposts=false&visual=true" width="100%" height="450" iframe="true" /]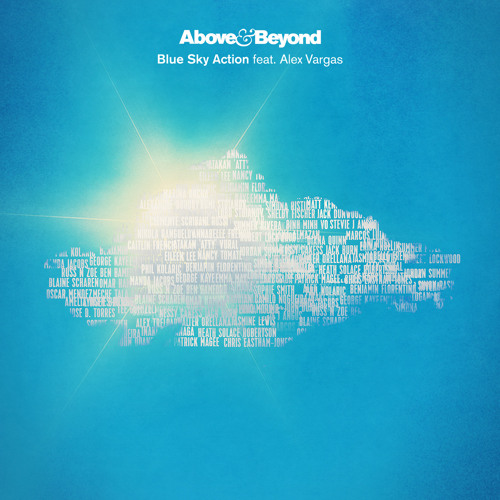 Above & Beyond, Alex Vargas
"Blue Sky Action"
Anjunabeats
July 21, 2014