Freak You, French producer and manager of On The Fruit Records, is serving up his final release under this name. According to a post on Facebook, the producer will be moving on to collaborate with James Yuill as LOFRAMES. "There You Are" is a typical Freak You track with deep sweltering bass, lush synths and big house energy done with beautiful intention. London's Rod Thomas as Bright Light Bright Light contributes romantic and tender vocals to go with the overall dreaminess and emotion of the track.
Making a welcome appearance on the There You Are EP is cosmic house master Edwin Van Cleef. It's always a treat hearing from the Leeds producer. He puts out nothing but spacey goodness. Edwin Van Cleef takes "There You Are" and makes it ultra-smooth and glittery with echoing vocals. His notorious epic builds and cushioned drops really make you feel like you're soaring through space.
Starcadian slows down the pace for a laid-back disco mix. The Brooklyn-based producer has been turning some heads lately, putting his lush synthwave mastering on huge tracks from Katy Perry and Pharrell.
Next on the EP, Cosmonaut Grechko gets jazzy with a piano driven mix that nods to old school house. The vocals are pitched up to feminine levels, giving for a completely different take on the original.
New York duo She's The Queen rounds out the "There You Are" remixes with a supercharged, progressive house mix that leads with a little 8-bit melody. I haven't heard of them up until this point, but this remix is massive! They're also associated with the Electronic Rumors label.
To end the EP and to say goodbye, Freak You closes with a deep burning tropical jam appropriately called "The Last Track." What a way to end things, this track is absolutely brilliant. It sort of eases in and out as French singer Charlie Dales provides the warm, soulful vocals that weave throughout the piano melodies, strings, and island percussion. I think I found my favorite track for this summer.
The There You Are EP is available now exclusively from Beatport. Find it everywhere on June 19th.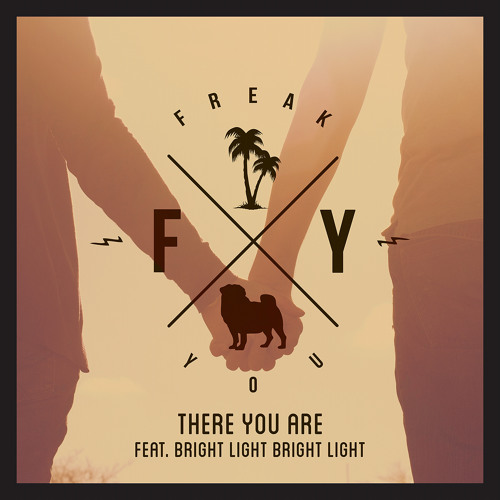 Freak You feat. Bright Light Bright Light
There You Are EP
Electronic Rumors
June 2, 2014, everywhere June 19, 2014