Hailing from Stockholm and Los Angeles Grizfolk are in the midst of their ride into the spotlight showcasing a unique blend of folk and synth pop. Coming off the release of their From The Spark EP and having just wrapped up a tour with Bastille, the future seems bright for Grizfolk who will carry their strong momentum onward.
Also carrying a great deal of momentum in having released his debut two-part album this year, we have RAC. Known for his long list of remixes that recreate the overall mood behind the source material, RAC draws out elements in songs that many listeners may not have known existed in the first place.
Given that Grizfolk's style lends itself perfectly to RAC's remix preference, bringing the two collectives together seems like a match made in heaven and in doing so the RAC remix of Grizfolk's "The Stuggle" had an immediate impact on the blog-sphere and general music scene upon its original release. Today we are happy to bring you the premiere of the video that supports the wholesome soundscape.
Meshing visuals of the open desert landscape and eccentric visuals of a layered female figure dancing in the foreground, the RAC remix of "The Struggle" is supported with mesmerizing visuals. The video recreates the mood of driving down a barren desert highway on a journey that is seemingly never ending, adding visual effects to further entrance viewers in the experience.
[soundcloud url="https://api.soundcloud.com/tracks/135424075" params="auto_play=false&hide_related=false&visual=true" width="100%" height="450" iframe="true" /]
 Head on over to iTunes to purchase the RAC remix of "The Struggle".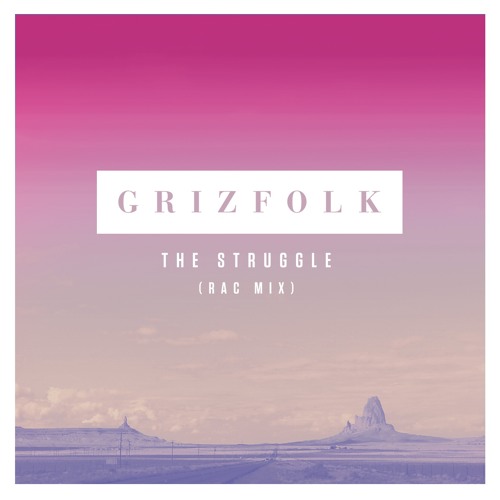 Grizfolk
The Struggle (RAC Mix)
Virgin Records
03-11-2014