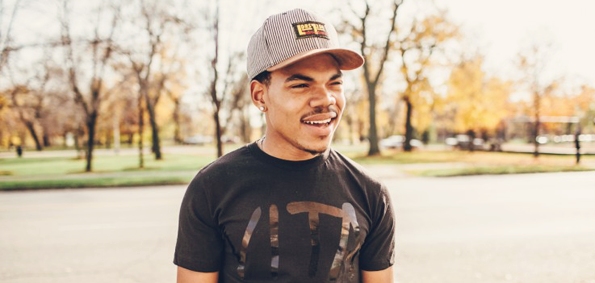 All of the ice has melted, but Chicago continues to produce some of the coldest talent around regardless. For the past two years, the Second City has consistently exported top tier talent, both emcees and producers. Chance The Rapper has become a household name thanks to his Acid Rap mixtape, which many considered to be one of the best in 2013. His energetic fusion of musical forms from his hometown, including house, rock, blues, jazz, and hip hop, was a recipe for infectious tunes that sounded wholly unique. THEMpeople may not be as well known as Chancellor, but they have working diligently underground for quite sometime. This collection of producers are adept at creating smooth jazz instrumentals that seem to melt in one's ear; their Smoke Breaks mixtape series brings the best out of local talent, over their collection of innovative beats in the best way possible. 
[soundcloud url="https://api.soundcloud.com/tracks/143614719" params="color=ff0000&auto_play=false&hide_related=false&show_artwork=true" width="100%" height="166" iframe="true" /]
Smoke Breaks IV, which was released just this week, finds THEMpeople once again teaming up with some of the best artists that Chicago has to offer, one being Chance. Their collaboration, entitled "The Writer", is a bonus track that starts around the five minute mark, but easily one of the best cuts off of the tape. While the beat is mellow and low key, Chance is anything but that; demonstrating that he can brag with the best of them and that he is also coming for the crown. Although he makes it a point to tell his competition that there is no way they can mess with his pen game, you can still hear the anxiety and hunger in his voice. THEMpeople created a beautiful backdrop for him, incorporating soulful keys and snappy percussion. They gave him something gorgeous to work with and it turned out really well for both. 
Definitely take a trip to THEMpeople's soundcloud, the amount of music they have stock pilled is impressive. If you are into discovering new artists to follow and listen to, checking out who they work with is a great first step. Almost everyone from Chicago employs their soulful services at one time or another, for good reason.