NYC-via-Chicago DJ wonder Brenmar is a really laidback, humble guy - but his remixes are in stark contrast to his personality. Whether he's behind the boards at parties here in the States or overseas, one thing remains the same: he's always finding a way to induce euphoria during his tunes and mixes. Fresh off the release of his High End Times Vol. 1 mixtape, Brenmar teams up with Jersey club producer J Heat for a bouncy rework of "My Love" by UK dance producer Route 94 and singer/songwriter Jess Glynne. 
What already started as an acclaimed UK house tune becomes a huge universal dance record. The two keep the core deep house clicks before introducing some hard hitting drums while chopping Glynne's massive vocals. It's a feel-good record, one that instantly puts a smile on your face. Oh the feels.
[soundcloud url="https://api.soundcloud.com/tracks/143523404" params="auto_play=false&hide_related=false&visual=true" width="100%" height="450" iframe="true" /]
And if you missed the original, check it out below.
[soundcloud url="https://api.soundcloud.com/tracks/112743632" params="auto_play=false&hide_related=false&visual=true" width="100%" height="450" iframe="true" /]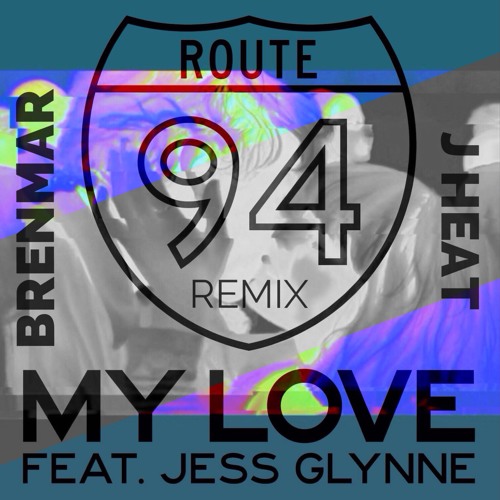 Route 94 ft. Jess Glynne
My Love (Brenmar & J Heat Remix)