An unlikely pairing that manages a convincing creative outcome. That's what I can say after my first run through of Silent Servant's latest remix for Liars' "Mess On A Mission". While many of us probably assumed the Los Angeles producer would stretch out the original by transforming the track into a hollowed voodoo quencher, the reality couldn't be anymore different. While it's no secret that Silent Servant (a.k.a Juan Mendez) denotes a particular noisy post-industrial sound often revered within the techno community, his thrilling and roughly schizophrenic render of "Mess On A Mission" shows us a novel side to his production aptitude. Incorporating the track's vocal narrative of anxiety into his instrumental work, "Mess On A Mission" reconstructs itself into a tune with heart-rate increasing sensibilities. With pedaling distortions that accompany the pounding drums, echoing vocals, and capricious chords, Mendez does a fine job steering the track to a new direction. It's fun, it's raspy, it's supple.
[soundcloud url="https://api.soundcloud.com/tracks/132828273" params="auto_play=false&hide_related=false&visual=true" width="100%" height="450" iframe="false" /]
Do not forget to check out Liars' upcoming album, Mess, due March 24th on Mute.
---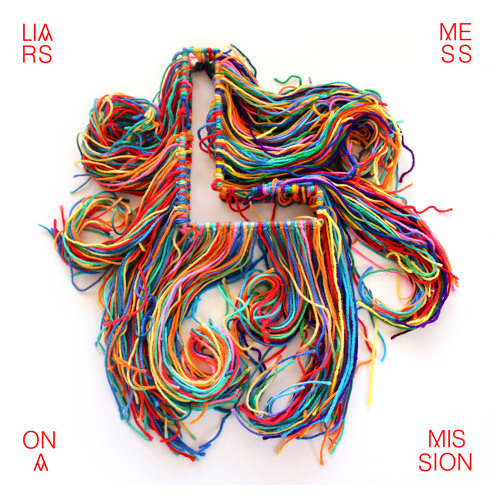 Liars
Mess On A Mission (Silent Servant Remix)