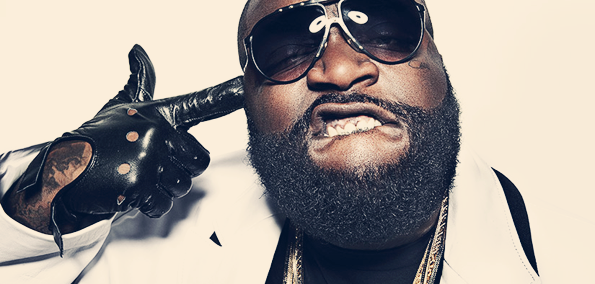 Hot on the heels of the release of his latest single "The Devil Is A Lie", which features legendary New York native Jay Z, MMG head honcho Rick Ross has given us an early Christmas present, with his remix of arguably one of the biggest hip hop hits of 2013, A$AP Ferg's "Work".
As the Miami resident prepares to release his 6th studio album Mastermind in 2014, it seems that he has been also keeping himself busy by recording his own verses over some of the hottest tracks of the year. Whilst the majority of you reading this know exactly what to expect from one of my favourite instrumentals of the year, Rozay brings his own casual, laid back flow to this up-tempo banger, as he raps about fashion, his MMG compadres and the one thing he loves above everything, money. In my opinion, the beat fits Ross perfectly, with the deep kicks and shuffling hi hats that instantly get your head moving.
If you haven't heard "The Devil Is A Lie" yet, then be sure to check out our post on it, as the hip hop world prepares for the release of Mastermind, which is sure to be another dope release from one of the hottest labels around, MMG.