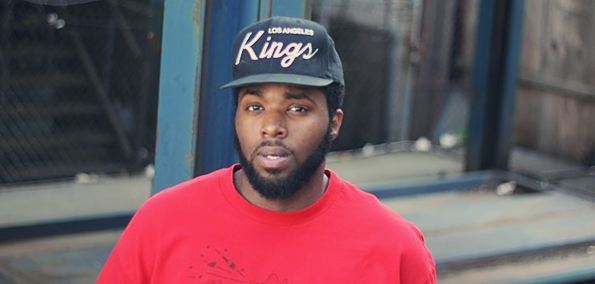 Ryshon Jones' repertoire has always been that he has never had a repertoire. When he first broke to the public a few years ago he flooded the net with a continuous stream of releases, almost becoming infamous for his impressive grind and work ethic. This past year he has slowed his roll a bit, making more calculated decisions, building up the anticipation of his hardcore fanbase, giving them a taste here and there of what the future holds.
It seems to be all coming to a head right now though, as he is fresh off the release of a couple new tracks, the Philly rhymesayer has decided to drop a brand new single he is calling "Poisoned Food For Thought". Produced by DRVNK, #PFFT is a mellow-dramatic boom-bap song that almost takes Ryshon's sound back to the beginning. This is more about the lyrics where he proclaims that he is "going raw inside your mind with an aids infected dick" with that same passion we've heard on the last few releases. This will live on in his freshly announced project, Hope Is A Dangerous Thing, which he is referring to simply as a .zip and not and EP, mixtape or album, due to the fact that it is a collection of new music he just wanted to give the fans before the year is over.
Call it a Christmas present, call it a New Years gift, just don't call it a prequel to Track Fifteen. He says this has no ties to his upcoming album in any way, and that it is simply for the people's listening pleasure. While there is still no release date on Track Fifteen, with the intensity picking up, one must assume we should be seeing it in the not so distant future. Don't quote me on that though as Jones has always been one to hit us with the unexpected. Case in point? This song right here.