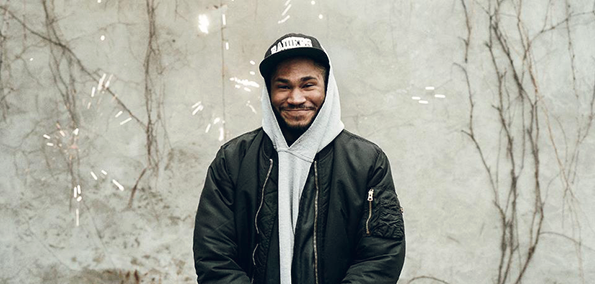 If there is one person that can safely say he has ruled 2013, that man is Kaytranada. The Montreal native, who was born in Haiti before he moved to Canada, has seen his stock rise considerably this year. Since he first began to DJ when he was just fourteen years old, Kaytranada has worked considerably hard to get to the point that he's at now.
In the past year, he's been approached by French DJ and label boss extraordinaire Brodinski to release his single "Free Things In Life" on Bromance Records, gone on headline tours across Europe, North America and Australia, as well as recently releasing his track "At All" alongside the video for the same track. Now with the year drawing to a close and the hype surrounding his debut album growing, Kaytranada has released the Hip Hop Is Dead mix, which showcases some of his unreleased hip hop beats all in one place. Think of it as a stripped down and raw beat tape mixed together to show what we can expect from his debut LP. In the mix, we hear exactly what we've come to expect from the Canadian beat master, as he bridges the dance, hip hop and R&B worlds together to create a truly memorable and unique sound. With the swing of his drums that'll have you recollecting the undeniable king of the boards J Dilla, and the synth sounds heralding the current sounds of electronic music, Kaytranada has collided these sounds to conjure up some truly memorable moments within this mix. 
Kaytranada's meteoric rise in the music industry may seem quite sudden to some people, but to those close to him it's never been in question. Having released his own singles and remixed artists such as Danny Brown, Missy Elliot and Janet Jackson, he is now gearing up to release his debut album in 2014. Whilst the hype around that project builds, and his status as one of the most important producers continues to get embedded in music lovers minds, you can stream his Hip Hop Is Dead mix below, and be sure to keep yourselves locked onto EARMILK for any new music from the Canadian beat wizard.
Kaytranada
Hip Hop Is Dead Mix
Hypetrak
18th December, 2013