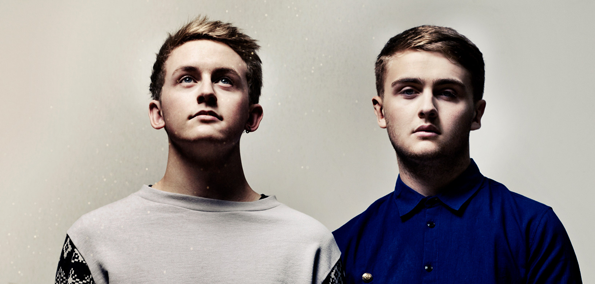 After an incredible year, Disclosure is closing 2013 with a remixed version of their debut album Settle.  The Lawrence brothers gained world-wide recognition this year, topping charts, receiving Mercury nominations and most recently a Grammy nod for Best Dance/Electronica Album. As music publications round out their top album lists, Settle scores high all around, appearing everywhere from SPIN and  Rolling Stone  to landing at #1 in Time Out London's "Top 40 Albums of 2013".
Disclosure clearly made an impact with their garage-inspired house sound throughout 2013, but before the year ends Guy and Howard are letting some other rising stars take the stage with remixed renditions of Settle tracks. Listeners have already heard remixes by Hudson Mohawke, Kaytranada, Paul Woodford and Wookie, but today they will receive the full 18-track rework.
From trap producer Baauer to deep house aficionado  Larry Heard, the Settle Special Edition LP showcases the broad and eclectic taste of the Disclosure brothers. Check the full track listing below and head over to iTunes to purchase.
Settle Special Edition tracklist:
01 Apollo
02 Boling (Dixon Remix)
03 Boiling (Medlar Remix)
04 Control (Joe Goddard Remix)
05 F For You (TEED Remix)
06 Help Me Lose My Mind (Paul Woolford Remix)
07 Help Me Lose My Mind (Larry Heard Remix)
08 Help Me Lose My Mind (SOHN Remix)
09 January (Kaytranada Edition)
10 Latch (DJ Premier Remix)
11 Latch (T. Williams Remix)
12 Stimulation (Preditah Remix)
13 Voices (Wookie Remix)
14 When A Fire Starts To Burn (Midland Remix)
15 White Noise (Hudson Mohawke Remix)
16 You & Me (Flume Remix)
17 You & Me (Baauer Remix)
18 Together