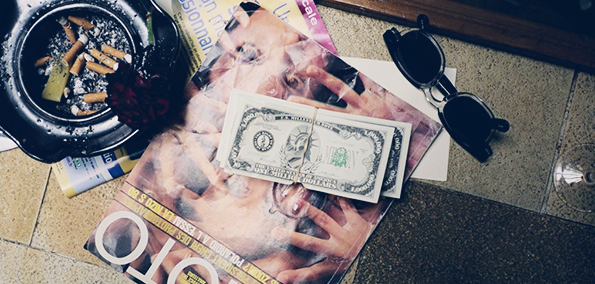 Cool Out is the electronic production pseudonym of Dmitriy Rusanov, who creates diverse styles and feelings of music while sounding completely original. Last summer, Dmitriy and Chaz Bell (another multi-faceted musician currently focusing on efforts as Slug Christ) came back to their car in Atlanta to find the windows broken and their laptops, guitars, and other gear stolen.  This was devastating news, as it meant the disappearance of two hard drives packed with unreleased music and classic ideas. Luckily for us, Dmitriy found a number of songs throughout his email and posted five of them on Soundcloud.
The most recent track is "To Tha Top", a punchy, flowing beat that sounds like it belongs in the heavens.  The next two songs share an '80s genre tag: "Fire House Riddim" and "Honey", which are driven by buzzy synths and bells as they glide along smoothly under strong drum patterns.  The next is an odd double remix of Drake's Find Your Love and Kendrick Lamar's Swimming Pools that almost sounds like a joke at first, but begins to make sense as it unravels, becoming a well-thought out rework that moves through many different speeds.
The last track, "VDZPJ Melody", is a beautifully timed piano melody layered over straight drums, set to serve as an interlude on Rusanov's rap alias Houdinne's debut mixtape, dropping on Christmas day through the No Night No Morning imprint.  This just goes to show that no matter how badly the cards have stacked up against him, a great creative mind will always find a way to expression.   Listen to "To Tha Top" and "Honey" below and the rest over at the Cool Out Soundcloud page.