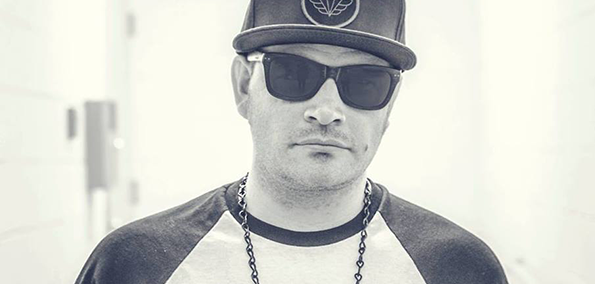 Option4 is back and he's hotter than ever with a sultry new remix, this time taking on indie group Great Good Fine OK's single "You're The One For Me". Like T.D Jakes at the pulpit, Option4 takes us to church with this remix oozing with soul and style. Hitting us with "a little bit of crazy" and "a little bit of love," it was seduction and salvation at first listen. A bouncy bassline, deep sweeping melody, and light airy orchestration turn this original into a musical journey through love and light.
This track is as big as the Denver resident's personality and trust me it's a big one. Brennen Bryarly continues to win with us each and everyday. Keep up the good vibes and soothing sounds.
We also got a special edition of Brennan's Top 10 Remixes for 2013 and we must admit he is right on point. Check out below what he thinks won last year on the remix front. 
Option4's Top 10 Remixes of 2013 
1) Amine Edge & DANCE - "They Call Me Jack" (Medeew Remix)
Top ten lists for an entire year are really hard to put together. Just so many to try and narrow down. So basically all I could do is just make an honest assessment of tracks that worked on the dancefloor so well for me personally. This tune in particular was a BIG one for my sets. The vocal sample doesn't really get recognizable till this real long drop in the middle, but once people realize the hook basically every girl in the venue goes nuts. It's a keeper. These boys put together one heck of a tune.
2) Motez - "Call My Name" (Kry Wolf Remix)
This tune comes in 2nd for me. It's an absolute party banger. Super dope bass line and from an artist that's about to BLOW up 2014. Both of these guys have bright futures ahead of em. I play their tunes constantly.. this remix however was a secret weapon that worked countless times.
3) The Phantom - "When I Found Out" (Chaos in the CBD Remix)
You know a track is a keeper when you're opening for Classixx (amazing DJ's by the way) and they stop you in the middle of your set to find out what it is. Chaos in the CBD have that solid Jackin' sound that I endear. I'll always remember that night because of this tune every time I play it. Great vocal work, and more importantly.. amazing groove.
4) Disclosure - "F For You" - (Great Good Fine OK Remix)
This remix came out this past Summer and it cracks me when I hear it. It's unbelievable first off. TEED is a giant among men. He's become one of my favorite and most respected artists. He released the remix via Soundcloud with NO DL links or Buy links so there wasn't a way to get it the day he uploaded it, however I was with Yolanda Be Cool and they got it on promo and were going to play it the night of my party. I was super stoked to see how it'd do on the dancefloor. 5 minutes later my car blew up and left us all stranded off of the highway and I was super embarrassed. The dudes are legends and things worked out that night (had a great party) but this song will always remind me the billowing smoke from underneath my hood and the boys patiently waiting while I ran around the highway looking for help. Haha
5) Green Velvet - "Bigger Than Prince" (Hot Since 82 Remix)
OK, I'm gonna get this out there while I can because I know I'm going to catch a lot of crap for it. A lot of folks in my crew know my thoughts on HS82.. He kinda blew up super fast this year and I just wasn't super into his stuff. That being said this remix changed my mind and I have to give credit where credit is due. It's amazing. This MIGHT be the remix of the year but only hits #5 for me just out of the sheer lack of flack I get from my crew for playing it haha <3
6) Teedra Moses - "Be Your Girl" (Kaytranada Remix)
Kaytranada has got to be up there for break out artists of the year. He had a tremendous 2013. His signature RNB reworks really hit the spot and filled a gap that was very needed I feel. This is my favorite of his songs. We were throwing these AMAZING rooftop parties this Summer with the mountains in the background (I'm from Denver) and the Sunsets and the people dancing.. this song basically embodies those nights for me. Some of my fondest memories of the year were spent on that roof.
7) option4 - "Do Work" (Bit Funk Remix)
Basically HAVE to throw this tune in this list. It's simply amazing. Way better than the original to be honest. It got played and supported everywhere and it works perfect as a set starter or finisher. Bit Funk is one of my dear friends and I owe so much to him for this remix. He killed it. It does real well on the dancefloor. He's getting to the point where he can do no wrong. 2014 will be a BIG year for him.
8) Drake - "Hold On, We're Going Home" (MANIK Remix)
Manik put out some awesome "skeleton" reworks this year. Let's face it. No matter how much you hate pop music. No matter how much you hate Drake. You have to admit this tune is unreal. MANIK did a beautiful job with this tune. Sometimes it's daunting remixing a song that's SUCH a hit because of the expectations, but MANIK did it right. Very soulful, nothing too flashy, just soild groove. It kills dancefloors. Period.
9) Waze & Odyssey - "Cuz I Do" (Urulu Remix)
This was a secret weapon for a WHILE. Such an amazing job. W&O are unreal to begin with but Urulu's remix tops the original for me which is really hard to do because the Original is amazing. This remix in particular is perfect for a mid set boost to kind of escalate the crowd to a boiling point. I don't even know how much I even played this remix this year. But it's more than I care to relate. Amazing work.
10) Ali Jamieson - "Four Thirty" (Holmes Price Remix)
*EMO ALERT* This is simply the biggest Nu-Disco banger to end a set with for the entire year. Period. Women cry. Men cry. It's only appropriate when you're ending a night and you want it to be memorable. People just go nuts. Use with caution. When played inappropriately it can lead to puddles on the dancefloor mid set. Don't ever play it if you're opening up. Period. That being said, Well played Holmes.. This is a keeper.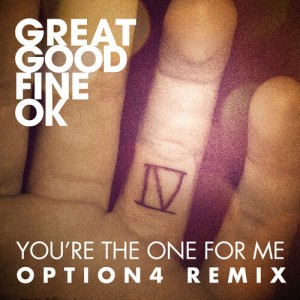 Great Good Fine OK
"You're The One For Me" (option4 remix)