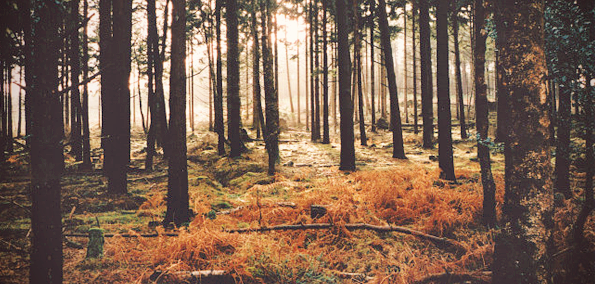 Noname Gypsy has quickly become one of my favorite emcees releasing music; from the moment I heard her on Chance The Rapper's "Lost", off of his Acid Rap mixtape, I felt an instant connection, moving me to scour the internet for any information on her. There are a lot of conscious emcees—who all agree to hate the title—online and in the underground, attempting to speak to the society's many problems, in hopes of sparking change. Oftentimes, they preach too much about topics they have minuscule information or understanding about, while they take almost all of the enjoyment out of listening to music. However, Noname manages to maneuver around these tempting pitfalls, without sacrificing her message of peace, love, and individuality, thanks to her blatant honesty.
While others use the microphone as a self-righteous soapbox, she neither talks down to her audience nor does she chide other artists' fans for not listening to her truth. Instead, she chooses to make all of her vulnerabilities, fears, aspirations and joys easily accessible to everyone, so they can better relate to her as a person. She isn't perfect, but she is trying her best to live a good life, which is a story anyone can identify with. Noname's songs depict life in Chicago, her hometown, giving her an impressively thorough understanding of the societal ills that are plaguing her community, which she addresses from a first person point of view; making topics usually regarded as too uncomfortable to broach, intensely intimate and personal. 
Her latest single, entitled "Samaritan," continues in this vein.  It's great to be so transparent, but if you can't rhyme no one will want to listen; thankfully, Noname is a rhymer and she is on a mission to display this fact to everyone. Both her and Mick Jenkins, who is featured on the track, burn up this wintry track with seemingly ease. "Sit still for too long, your own bones become cathartic/ Got me feeling like I'm tall, dark, and ugly/Make a home on the stage, where all the people love me," or "The dollar I once had, had a dream of a buck fifty/ Even the money will leave you for the money/ Had the nerve to look at me and tell me I was hella bummy," are lines that place her at a higher level than other rappers from her peer group. The fact that her deliver is all chill and smooth as the jazzy beat in the background, forced my head to nod from start to finish.
Noname Gypsy probably won't become some sex symbol or start catty beefs with her fellow female emcees, she's not trying to get a reality T.V. show deal, so if that is the type of rapper you like, keep looking. She is going to give you the good, the bad, and the often ugly truths about her life and those in her community, which is something that is incredibly valuable. The fact that she is a talented rapper, is icing on the cake. If you haven't checked out her soundcloud, run over there quickly; she won't disappoint.