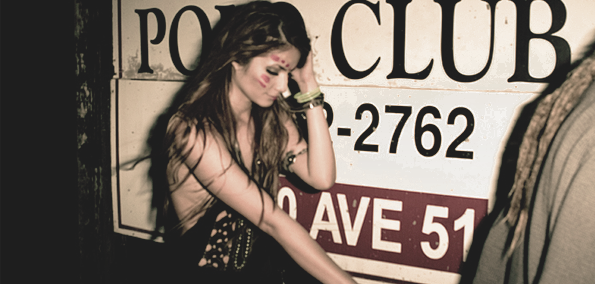 December 6 marks Finland's Independence Day, and while I've never been to Finland, if their Independence Day is anything like our 4th of July, then there's bound to be a lot of celebrating going on in the European nation.
This is rather important for V.C., who's been a pioneer in the Scandanavian-born music genre skweee, both as a solo act and as 1/4 of Yöt, which has come to grow and firmly plant itself in the electronic music world. Today also marks the release of his LP, Invisibility. Unique in his approach to the electronic world, infused with an obvious influence from hip hop and funk, his music is undeniably catchy, but also filled with an emotional depth. 
Today we've managed to snag "Yes," a standout from his LP, which in itself is a standout. Teetering on a careful balance of eighties funk and hip hop influenced drums, the track smoothly pleases the ears, and is a jam-packed experience. He carefully spends the first 45 seconds drawing the listener in, before kicking things off for the remainder of the song. It's a fun yet complex track that highlights why V.C. has been so influential in the Scandinavian dance scene, and why we should expect to hear his name across the world soon.  
"Yes" is a part of Invisibility, which is out today via Raha & Tunteet. 
V.C.
Yes
Raha & Tunteet
December 6, 2013