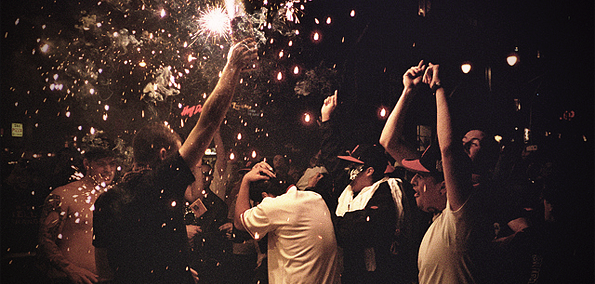 German producer Tensnake revealed two singles from his forthcoming debut album Glow, which is slated to be released March 10 via the notorious Virgin Records. The first track, "No Relief" follows Tensnake's signature warm synthesized house feeling, leaving the lyrics to his go-to vocalist Fiora. The Tasmanian singer/songwriter was previously heard on Tensnake's "58 BPM" & "See Right Through" and has been championed by several other producers, lending her vocals to Seven Lions, Armin Van Buuren and Arty to name a few.
Tensnake aka Marco Niemerski must have felt like giving fans a real album tease yesterday because he also unveiled a second single on Annie Mac's BBC Radio 1 show. "Love Sublime" also features vocals from the soulful Fiora and is collaborative effort with the legendary Nile Rodgers, who has hopped on more than one of the productions on Tensnake's freshman LP. The tune delivers a disco-drenched walking guitar riff, while Fiora's silky vocal hook captures everything danceworthy. 
After a Boiler Room appearance, just days ago and two extremely well received single premieres, Tensnake's debut LP is looking to be a serious release for 2014. Check the track listing for Glow below and head over to Tensnake's Soundcloud page to a free download of "No Relief".
TRACK LIST:
1. First Song
2. Love Sublime (feat. Nile Rodgers & Fiora)
3. Feel Of Love (Tensnake & Jacques Lu Cont feat. Jamie Lidell)
4. No Colour
5. Ten Minutes
6. Kill The Time (feat. Fiora)
7. Selfish (feat. Jeremy Glenn)
8. Good Enough To keep (feat. Nile Rodgers & Fiora)
9. Holla
10. Listen Everybody (feat. Fiora)
11. See Right Through (feat. Fiora)
12. No Relief (feat. Fiora)
13. Things Left To Say
14. 58 BPM (feat. Fiora)
15. Last Song