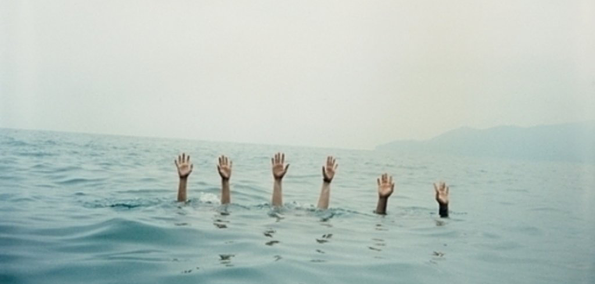 Sitting here just over a month away from embarking on HOLY SHIP 2014   I don't know what to be most excited about.
It could be the lineup. The impeccably chosen cast of characters that will be providing the soundtrack to the cruise include mainstage heavyweights like Skrillex who refferred to Holy Ship as  "craziest thing to happen in EDM period.", Mad Decent's lord of the twerk Diplo, and the turntablist godfather A-Trak. What makes the lineup unique however is the signature Hard Events bookings of more trendy acts. Consider the Australian chillwave phenom Flume who's had a massive year, or deep house legends Cyril Hahn, Amine Edge, and Kaytranada. The lineup is so eclectic but still meshes so well. I wouldn't be surprised or unhappy if I saw a Skrillex b2b Maceo Plex set go down.
It could be the ship and the fact that we're out in the middle of the ocean. Ah the ship. The MSC Divina is new this year and man has Hard stepped up it's boat game. Boasting the capacity for over 3500 passengers the Divina also has a spa, ten restaurants, 5 clubs, a casino and more. Don't listen to me just watch for yourself.
It could be the private island parties in the middle of the Caribbean. It could be the themed party nights  that go until 6 am. It could be the chance to play Mini Putt with Dillon Francis or do yoga with Disclosure or play poker against Zedd.
I think what I'm most excited for though is to be with 3500 other people who are ready to listen to some amazing music, and party for three days straight. 
Stay tuned for our review if we make it back in one piece. For now check the 2013 edition of the cruise.