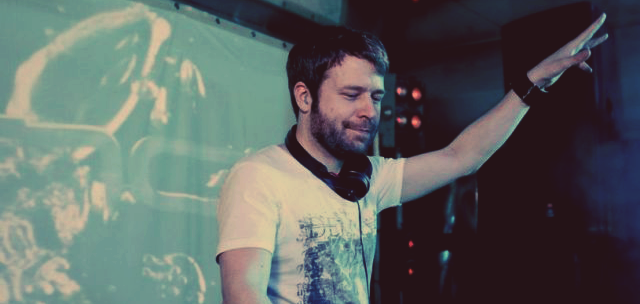 Earlier this month, we saw the release of an extensive album from British producer Lange. Ever a presence in the trance scene, the two-disc extended album We Are Lucky People debuted with a look at production through a dance/club lens as well as an acoustic, chilled out view. This release out on Lange Recordings has seen huge success on the Beatport top releases chart, a true testament to the hard work put into the album, as well as the new outlook Lange approached making it with. Check out our exclusive interview with Lange below to hear about his hard work and inspiration.
EARMILK: What was your exposure like to music growing up? What artists inspired you then?
Lange: I was exposed to music from a young age by my father. He's a big music fan and used to encourage me to listen to some of his vinyls. I'm quite well known for my strings and pads, and much of what he played was classical! As far as my own writing goes, I was heavily influenced by the early electronic music artists such as New Order, Jean Michel Jarre, Pet Shop Boys, and Depeche Mode. Later acid house and then the rave scene grabbed my attention, followed by early trance labels such as Platipus, Hooj Choons, and Perfecto.
A-Different-Shade-Of-Crazy-(Original-Mix)--EM1113
Stream:
  Lange - A Different Shade Of Crazy (Original Mix)
EARMILK: How did you get involved in music? Was there a moment where you knew that this was what you wanted to do?
Lange: I started playing keyboards early on then decided I wanted to be a sound engineer as I left school. At this point I didn't think I could be an artist but knew I was nerdy enough to want to work in a studio with all the gear! I ended up going on one of the first "sound engineering courses" in the UK. It wasn't that great as it was new and involved a lot of electronics which I wasn't interested in, but while I was at university I met others who had some more pro-equipment and learned a lot off campus. When I finished uni I was adamant I wanted to be a record producer. It took a few years before I got my break, but finally after a couple of featured demos in Future Music Magazine, I got contacted by a label A&R. It wasn't so easy back then to get in contact with labels, especially when you lived in a small town like me, but I then went on to sign a deal with Additive Records (sister label of Positiva) in 1997 and my career took off rapidly after I'd remixed a few records on Positiva/Additive that turned into chart hits.
Imagineer-(Original-Mix)--EM1113
Stream
Lange
- Imagineer (Original Mix)
EARMILK: What other artists inspire you today?
Lange: Obviously I listen to a huge amount of EDM every week to filter tracks for my events and Intercity Radio Show, so my biggest influences are from directly within the scene. I wouldn't say I get specific influence from any particular group of artists but it'll be  a particular element in a track that will grab my attention. I do get a lot of inspiration from other genres of music though too, mainly of the movie soundtrack variety. I'm a huge fan of Hans Zimmer!
EARMILK: What do you do in your production that's unique?
Lange: That's a tough question, and I'm not sure I can answer it! If I try to compare my music to others, I guess the difference would be an emphasis on emotive elements such as strings and particularly this year with the new album, piano. I often feel I fill my tracks up with too many elements and I'm often amazed at how few elements some people use to make some of the best tracks out there. I think I've gotten better at limiting the amount I use these days, but I still tend to make tracks that have random parts in that you only hear once etc. But I try to avoid copying a previously used section too much and like the track to run like a story, developing and keeping you guessing where it's going to go next. I guess that's one characteristic of some of my tracks! (we got there in the end ;))
EARMILK: What was your initial concept behind We Are Lucky People?
Lange: It all started a year ago when I made the single "We Are Lucky People." I decided I'd found the direction I wanted to go in for my 3rd album and decided to try something new. Rather than lock myself in the studio for a year I thought it would be cool to release singles the moment I make them, sharing the writing of the album as it happens. It's kind of doing an album campaign in reverse as usually you have most of the singles post-album release. The idea was to then take the music made and give all the tracks a twist to make a flowing album with some more deeper soundtrack-style elements throughout, which is what I've done on CD1. Basically it's a kind of "concept" album with themes and melodies running throughout – there's some chill out but much of it is still trance. I've also included a second disc which is the complete collection of all the club mixes so you can hear the originals and of course these are DJ versions. Obviously I wanted to save some new exclusive tracks for the album release itself so I notched up an extra 3 unheard tracks which have just been revealed around the release. They'll all be singles but you can get them on the album first. The artwork was designed earlier this year and the idea for that was to have single release covers that eventually built the whole album cover. It's been a fun way to do it, building an album and sharing the music as it happens, which I think most producers will agree is when they're most buzzing about a track they've produced.
We-Are-Lucky-People-(Original-Mix)--EM1113
Stream:
Lange
 - We Are Lucky People (Original Mix)
EARMILK: Tell us a little bit about producing the acoustic and piano tracks on your album.
Lange: For the acoustic mix of "Risk Worth Taking," I asked my father to play some guitar sections; it was great to include him on the album. I'm not classically trained and definitely wouldn't be good enough to entertain anyone with just a piano so there's no solo piano pieces on there, but there is a fair bit of piano running through the album, as well as strings. I think including traditional sounds has given the album a more human and warmer feel which is what I was aiming for.
EARMILK: We Are Lucky People includes some appearances from major trance vocalists. What's your relationship with them like while producing a track?
Lange: Some of the vocalists I've worked with on this album are also friends but I have to confess that the collaborating aspect is quite separate in most cases with a vocalist providing a vocal and me working the whole music around it. That's how I've always worked best. It might be a result of my early intense remixing days but I definitely prefer that way of working. Most instrumentals I make are intended to stay instrumentals, I find it difficult to write allowing space for a vocal and think building music around a vocal results in a more unified track. That said, we always discuss the track at various stages of production and things get tweaked.
EARMILK: What's up next?
Lange: With the album only out last week, I'm still busy doing interviews and promo. To be honest, this has been the busiest year of my life with touring and my Intercity Radio every week. Also mixing Trance Nation for Ministry Of Sound over the summer and writing the album, so I'm hoping to take it down a gear between now and the end of the year! There will be more singles from early next year and I already have some exciting new projects lined up for 2014.
Lange
We Are Lucky People
Lange Recordings
LANGE903CDA