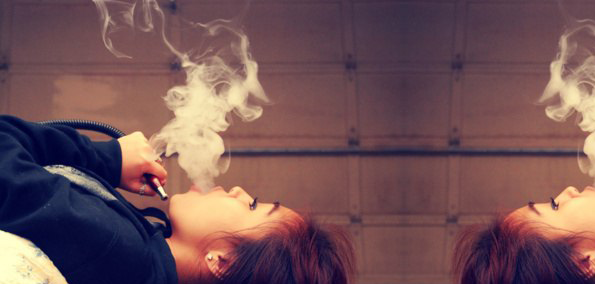 "London's Last Sweetheart," 19-year-old British pop singer Laurel has come out with her first official release "Fire Breather" with a B-side, "The Desert", on Turn First Records, the perfect follow up to her her heavily-buzzed-about demo "Blue Blood."
Laurel's intoxicating voice feels like a mix between BANKS and Lorde, with an impressive maturity and darkness, difficult to find in young artists. "Fire Breather" blends her smooth vocals with dark production and a haunting chorus, reminiscent of every man you should have stayed away from but could not resist. Her words depict the trapping feeling of toxic love, "No, its too much, burn my sun / up in flames we go, you fire breather / ash and dust on my door / Let smoke rise trying to survive inside your arms."
The B-side, "The Desert", is a sultry piano ballad that highlights the emotional struggles of a young woman in love, highlighting Laurel's inherent musical talent (both songs written and produced by Laurel.) This double free download is something to pay attention to, maybe to save to listen to when it feels as if love has pulled at your final heartstring.
Laurel is about to shine in the light of young female talent breaking in the indie pop world.  Not only is her music mature and interesting, but check out her blog; she seems like the kind of pop star you want to be friends with.  
Laurel
"Fire Breather"