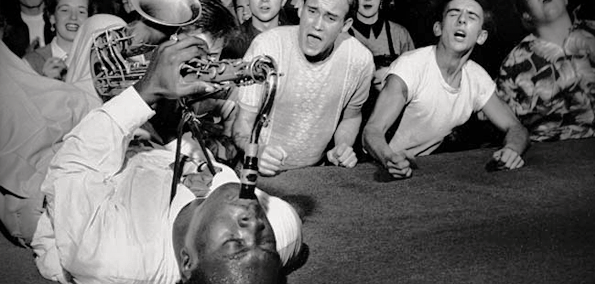 The Swedish record label Spirit Soul has been showcasing emerging house producers for the last year. The label heads, Dustin, the original contributor and owner of Spirit Soul Music Archive, and Marcelo Mendez, radio host of the Deeper & Deeper show on Tunnel FM, came together after finding a common passion for rising house talent. The two have wrangled the likes of Pete Oak, KANT and Moniter 66 for guest mixes, reworks and podcasts over the past year and now their latest release comes courtesy of the Russian duo Cucumbers and Ukrainian Lessovsky.
The two up and comers revealed their collaboration "Apologize" yesterday, ahead of its release date, December 17. The track appeared on the Spirit Soul Soundcloud page, along with a noteworthy remix package. The original production begins with a breathy feminine vocal, before leading into a synthesized percussion driven deep house beat, before six remixes follow.
The first remix to appear is from fellow Swed Chris Jylkke, known for his monthly mixtapes, Jylkke has risen to success from his DJing abilities, but proves his production skills on his "Apologzie" rework. Cutting the intro, Jylkke moves straight into the vocals, while incorporating his signature Ibiza beach vibes, trading in the synthesized drum beat for tropical percussions and piano chords.
Another notable remix comes from, Moe Turk, who pitches down the vocals on his rendition, using a short vocal sample sparingly, throughout. Focusing on his sprawling house beat, the Abu Dhabi-residing producer turns up the bmps and integrates some funky guitar plugs to convert his remix into a disco-esch production.
"Apologize" is already a jazz-infused soulful outing, in its own right, and with these six remixes, Spirit Soul Records prove they are scouting true talent in the genre of house. Check out the full remix package below.