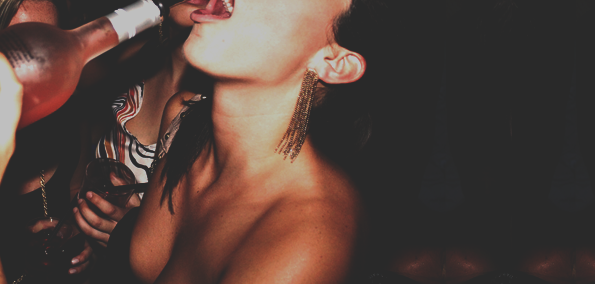 UK garage has always been popular in the place where it all started, and it influenced genres such as grime and bassline. Artists such as Artful Dodger, M.J Cole and Oxide & Neutrino all took UKG into the mainstream back in the early 2000's, before the genre gradually found itself out of the spotlight. When dubstep was spawned, it had a lot of UKG influences on it's sound, which took people back to the early garage days. Recently, it's been finding it's way back into the public eye, with producers such as Star One and DJ Q consistently making dope UKG tracks and remixes. Even pop sensation Justin Bieber recently found inspiration from Craig David's seminal hit "Fill Me In", when he made his track "Recovery".
Today we have two upcoming UK artists that have collided and brought us a piece of modern UKG gold. Singer/songwriter Lily McKenzie, who's EP drops early next year, has had her track "Where I Belong" given the UKG treatment by fellow Brit and bass music don Danglo. The remix has all the classic characteristics of garage, with a shuffling hi hats, deep kicks and crisp snares beneath some smooth vocal chops and atmospheric synths.
Lily has affirmed her love with bass music and garage, having collaborated with producers such as Breakage and Fatty DL in the past, and these influences can be heard within her music. You can stream the remix and the original tracks below, and be sure to look out for her EP Support Machine, which is due out early 2014.
Lily McKenzie
"Where I Belong" (Danglo 'Bubblin' UKG Remix)
Dental Records
4th December, 2013