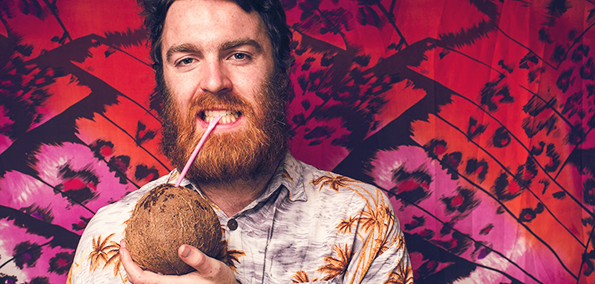 In rounding out their Lockjaw EP that comes out tomorrow, Flume and Chet Faker found their inner disco/funk glitz with "This Song Is Not About a Girl". While the big release off of the duos collaboration (entitled "Drop the Game") carries out a downtempo and accessible overall approach,  "Not About a Girl" features the other end of the spectrum.
Throughout Chet's vocal style can be best characterized as indie-esque, with momentum and a gritty edge taking focus. While this opposes the RnB syle that Chet fans typically succumb to, he does hint at his sultry uniqueness through one-liners in the bulk of the track and moreso in the wholesome finale. Best not forget about Flume, who provides the perfect backdrop, conjoining an upbeat bassline and guitar plucks with experimental drum clacks and effects. All the while blaring soundscape backings glow, foreshadowing a finale that is dripping with Flume's magic touch.
As the final track of the three song release, "This Song Is Not About a Girl" grows, in terms of both within itself and onto a listener if they allow multiple listens.
Flume & Chet Faker
Lockjaw
Future Classic
November 26, 2013