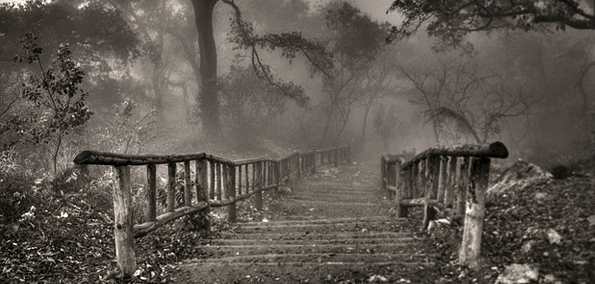 A Theory is the latest minimal dubstep group to emerge from the UK garage scene. Recently signed to label Zang Tuum Tumb, A Theory released their debut EP, One Point One, earlier this month. The three-track album is thoroughly impressive, but one track in particular is sure to make waves in the near future.
"Elevens" is the perfect theme song to every stroll made down a questionable alley or dark hallway, without the assumed fear of death. In fact, the uplifting melody provides a nice dichotomy alongside the minimal nature of the track's style. It features the pulsating sub bass akin to the minimal style it adopts, while utilizing uncommon samples of crackling fireplaces and raindrops on a thin sheet of aluminum. The grainy processed hihats provide an interesting take on a minimal garage staple, setting "Elevens" apart from similar productions.  The use of space and instrumental harmony make it a great tune for finger drumming in the car, and the panning reverberation in the breakdown afford headphone-wearers an interesting private experience that listeners may otherwise miss.
Be sure to purchase the full EP on iTunes if you like what you hear.