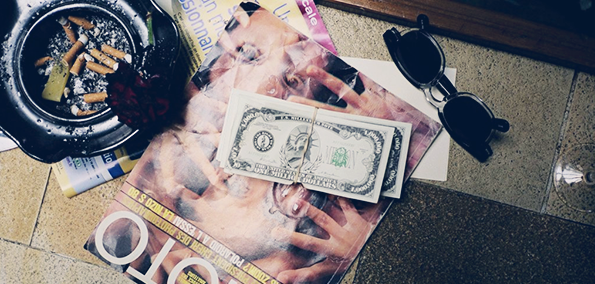 If you've ever felt like music wasn't going as hard as it needed to these days, stop everything and check out this recently released EP by Moresounds. The Paris-based producer has released his self-titled debut this week and it's a great blend of the dub style, which has influenced countless styles, genres, and subgenres within music history.
Now that all the music stuff I should say is out of the way, lets get down to the nitty gritty.
These tracks are fast, go hard, and kick some serious ass. It's Thursday, and any sort of extra energy to push through until Friday afternoon is much appreciated, especially when the coffee wears thin and the three o'clock feeling kicks in. Moresounds has got us a fantastic Ep that gets us what we want- intellectually and physically stimulating electronic music that simultaneously pushes the boundaries and could be appreciated on the dance floor.