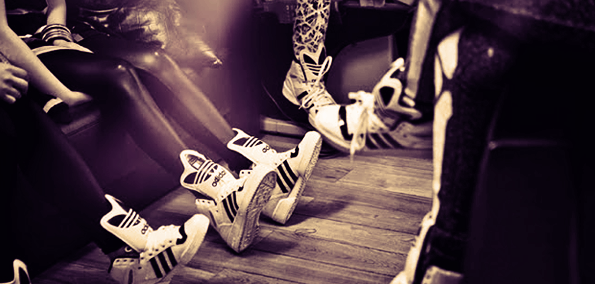 It's been an interesting week for Top Dawg Entertainment.  Just a few days after GQ Magazine declared Kendrick Lamar "Man of the Year," Schoolboy Q decided to release a new track entitled, you guessed it, "Man of the Year."  In a head-bobbing banger, Schoolboy gets you bouncing to a Nez & Rio record, which features a killer Chromatics sample:  "I see girls everywhere, titties, ass, hands in the air, it's a party over here.  Shake it for the man of the year." 
As fans eagerly await Schoolboy's album Oxymoron, the Black Hippy rapper sets out to prove that TDE is more than just Kendrick:  "What's a fly to a bird?  Homie, I could pitch you a curb let this real shit occur, make mills from a verse, watch me cop a crib in the 'burbs.  Homie, you ain't said nothing but a word, smoke something for your nerves."  Gangster rap is back, and Q has the talent to make the music thrive. 
The song is set to feature on the soundtrack for "NBA Live 2014," and a release date for Oxymoron should be released soon.