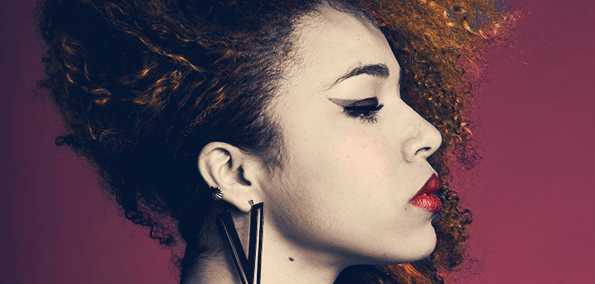 If you haven't already heard of the soulful songstress that is Kiah Victoria, you should take a second to get acquainted this up-and coming artist who who is both loaded with talent and brimming with potential. A senior at NYU's Clive Davis Institute of Recorded Music and a 21 year-old who hails from Bowie, MD, Kiah has been making a splash in the NYC as well as the national music scene lately; not only has she attracted our attention over here at EARMILK, but she has also been courted by entities such as MTV, NBC's The Voice, and a handful labels and collectives. 
Her undeniably smooth yet powerful voice combines with striking production on GRAVITATE, her latest EP of which we have the privilege of premiering today. All within the span of 5 tracks, GRAVITATE  will take you through a complex sonic landscape of texture and decadence, explaining the emotions of distress and elation, all communicated through a filter of mature lyrics and spellbinding and unique instrumentation. Jungles of poly-rhythms, lakes of shimmery pads, fjords of time signatures and a lush vegetation of brilliant lyrics are among the features of this EP that make it such a standout piece. Variety is ever present in this release; you'll find prolific use of string and horn arrangements in some songs, while others will feature raw and organic mechanisms. In this panorama of generic pop that we often find ourselves in today, GRAVITATE  is a reinvigoration of soul, creativity, and love. All the songs on GRAVITATE  were written by Kiah herself, in collaboration with producer and fellow CDI classmate, Toulouse, aka Tolu Adeyemo.  
Oh yeah, and if you think she bears a strong resemblance to that girl you saw singing in JAY Z's "Picasso Baby" video, it's because she is that girl you saw singing in JAY Z's "Picasso Baby" video.
After you take a listen, you can grab this special and transformative EP on Bandcamp.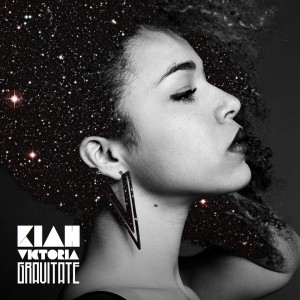 "Gravitate"
Ornate with jolting and unsettling, yet sonically pleasing features, "Gravitate" serves as an attention-grabbing introduction that will make you feel as if you're floating in some glitchy and divine ocean. Meant to be a foreshadowing to "Aurora," the dissonance and unconventionality of this track will prepare your palate for the sweetness, heartache, sexiness, and joy that the remainder of the EP has lined up for your eager ears. 
"Breathing Is Too Easy"
Just as the lyrics of this good old fashioned love song with a twist declare the "It's hard to find a reason not to love you freely," you'll find that it's hard to find a reason not to love this song. Odd time signatures in the verses will challenge the listener, encouraging you abandon some expectation of timing and hold on. But you'll be is sufficiently rewarded as a hook, and a big chorus full of heavy drums land perfectly in the landscape of the song. Long-held notes will grow on you and invigorate you with a soulful freshness. 
"You Don't Know"
Already equipped with a video (see below) "You Don't Know" is not only catchy, but full of interesting horn instrumentation, guitar featuring, and varying levels of energy. The anti-thesis of "Breathing Is Too Easy," the track communicates a level of heartbreak, but is not a victim's cry. The song is an audible illustration, in the words of Adeyemo, "between different time signatures, tempos and measures of modulation, reflecting a stream of consciousness about how miss Victoria is processing this heartbreak, sometimes a little spastically, sometimes more surely." After calming down, the song fires back in the last chorus, and ends with a sexy guitar outro.
http://www.youtube.com/watch?v=fiadJW5tyx8
"I See My Own Friend"
Though all the tracks on the EP showcase Kiah's incredible vocal ability, the simplicity of the guitar and string instrumentals as well as the subject matter and style of this two-part piece especially bring forth the beauty of her voice and will elicit emotions you didn't expect to feel out of you. The dual nature of the track is representative of Kiah questioning her reality and choices in the first half, while the second is a requiem of self acceptance and self amity. My personal favorite of the EP, this track calls for honesty, realness with, and love for, oneself. Listen for subtle touches of strings, a probing guitar and a dynamic, beat-filled ending. 
"Aurora"
"Aurora" is full of hope and universality, a comment on the specialness of human life. The production on this track uses heavy elements to "depict the weight of gravity" and combines it with Kiah's soaring and always soulful vocals which defy the heavy forces that at times weigh us down in life. Full of memorable harmonies, whizzing strings, and out of the ordinary electronic touches, the track not only produces a sound that will remain ingrained in your brain for nights and days to come, but is also a powerful way to close out a very unique and heartfelt EP.