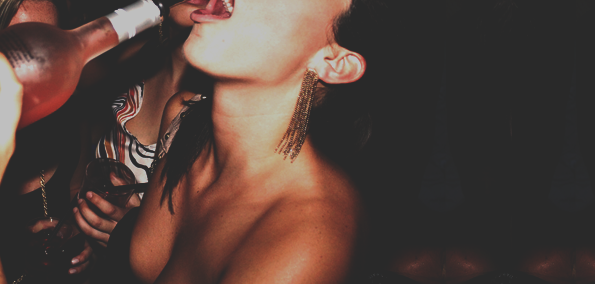 It's always refreshing to wake up on a Monday morning and stumble across a dope new track to share with y'all, and that's exactly what happened today when I came across "Nightmares In The Afterhours" by Canadian rapper Rashid St. James. The Toronto native was a complete unknown to me before I'd heard this track, but by the time the song had faded out after two and a half minutes, I was a new fan. 
"Nightmare In The Afterhours" is a rap banger that has all the makings of an instant hit. Firstly, fellow Torontonian Solid Mas has produced a gem of an instrumental, with deep kicks and reverb smothered snares beneath a chilling vocal sample, which really sets the mood. Secondly, and most importantly, Rashid comes through with a hot verse, with clever wordplay matched with a flow that delivers his lyrics in the most effective way possible.
There's no official word on a project just yet, although if Rashid St. James can continue making tracks of the same calibre as "Nightmare In The Afterhours", then this won't be the last we'll hear from this talented rapper.
Rashid St. James
"Nightmares In The Afterhours"