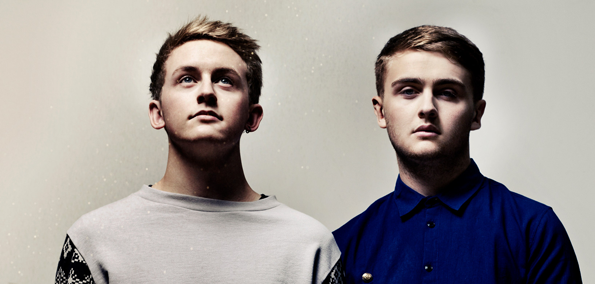 The dream team brother duo, Disclosure, helped us lose our mind with their incredible debut album 'Settle' this summer and since then have continued to make serious waves in dance music. Disclosure's record label, Method Records, has put out an incredibly smooth and sexy new track "Together." The title could not be more accurate to describe this song, a collaboration between Sam Smith, Nile Rodgers, Disclosure, and Jimmy Napes.  
"Together" is an incredible compilation of uniquely talented artists, highlighting their musical strengths in harmony.  Sam Smith has demonstrated is talent with the vocals behind "Latch",co-produced by up and coming producer, Jimmy Napes. "Latch" erupted onto the music scene, propelling Disclosure into the spotlight.   Napes' raw talent is evident in the work he has laid out previously, mixing together live drums and electronic beats, but this song will undoubtedly sky rocket him into stardom.  
Nile Rodgers, a seasoned music legend who helped Daft Punk give life back to music with his guitar funk on 'Random Access Memories' has now settled his sights on the most buzzed about duo in dance music.  Rodgers let fans know that we were going to get lucky yet again when he tweeted, "Gonna sleep from 7 to 9 then another KICK A$$ session with @Disclosure. They are the REAL F*ing DEAL."
"Together" takes baby making music to the next level, calm and smooth. The funky guitar riffs mixed together with Disclosures signature deep groove.  Sam Smith's bluesy voice blended together with Rodger's guitar and exquisite production, melts like butter in your ears.  If you have never experienced an eargasm, this my friends is it. 
This foursome has proved: it's always better together.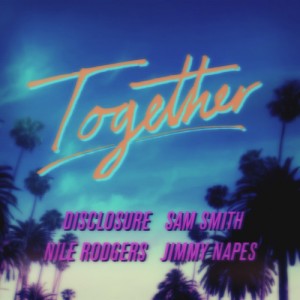 Sam Smith x Nile Rodgers x Disclosure x Jimmy Napes
"Together"