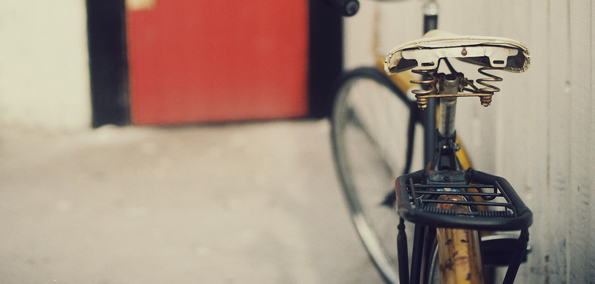 Let's be honest here. It's fairly uncommon to find a good cover album or EP these days, especially since electronics have taken over virtually everything. But that doesn't stop vocalist and drummer Anderson Paak from making a good batch. He's first making an appearance through Los Angeles label Hellfyre Club, which is in affiliation with Alpha Pup Records. That first jump consists of his debut EP appropriately called COVER ART, which was released on November 12.
Paak takes an innovative, soulful approach to covers of well-known songs such as "Maps", "Seven Nation Army", and "Blackbird". The cover of these three particular songs re-imagines the overall mood and beat of the song. Paak achieves this through electronic effects coupled with his own drumming style. He's no pushover when it comes to singing. Paak's soulful influence really ups the creativeness in his covers for these songs. He also daringly covers a few oldies as small tribute to Neil Young and Toto. He enlists a variety of artists and vocals to switch things up. Would you though of making a hip-hop infused version of "Heart of Gold" and a jazzy, r&b alternative to "Hold The Line"? Maybe, maybe not. But it is Paak who composed the covers to a near brilliance. All the covers on COVER ART are re-imagined creatively and rekindles a new interest in new and old classics. They're different enough to know that they aren't originals, but they pay enough homage to the original that any big music fan can recognize.
Stream the entirety below.
Play:
Anderson .Paak – MAPS
SEVEN-NATION-ARMY--EM1113
Play:
Anderson .Paak – SEVEN NATION ARMY
SUCH-GREAT-HEIGHTS--EM1113
Play:
Anderson .Paak – SUCH GREAT HEIGHTS
Play:
Anderson .Paak – BLACKBIRD
HEART-OF-GOLD-(-CHAIN-)-FT.-BREEZY-LOVEJOY-NOCANDO-MILO--EM1113
Play:
Anderson .Paak – HEART OF GOLD ( CHAIN ) FT. BREEZY LOVEJOY, NOCANDO & MILO
HOLD-THE-LINE-FT.-RAQUEL-RODRIGUEZ-(-produced-by-Vicky-_-farewell-_-Nguyen--EM1113
Play:
Anderson .Paak – HOLD THE LINE FT. RAQUEL RODRIGUEZ ( produced by Vicky " farewell " Nguyen