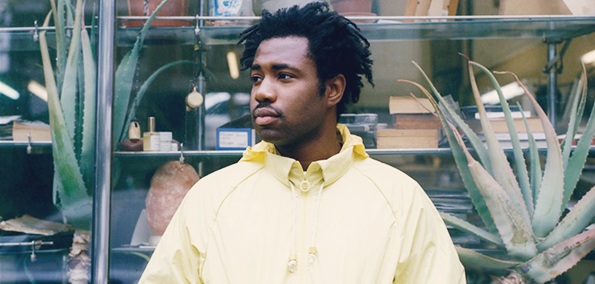 When Drake performed "Too Much" on Late Night with Jimmy Fallon, the camera cut to a side view of young man on a keyboard playing a soulful chord progression and singing with a hint of sadness about him. That man was Sampha, a London born singer/songwriter who, until recently, had been a bit of an unknown name in most musical circles.
Now, with Drake's Nothing Was The Same going platinum, it has opened up a whole new audience to the delightful talent that Sampha possess. After hearing a bit more of the song towards the end of Drake's "Too Much", I've been patiently waiting for Sampha to release the full original version from which Drake sampled. Finally he has given us the track in it's entirety, and what a beautiful song it is. The reverb touched piano chords are cut through by the angst ridden cries from Sampha, who gives a soulfully induced performance of a song that obviously has some personal bearing to himself.
One of the most passionate performances of 2013 by far, "Too Much" serves as a platform from which Sampha can show himself off to the world even more now. Definitely one of the brightest talents emerging from the British Isles, he is someone you need to keep an eye on in the future. Keep your eyes peeled onto iTunes next Tuesday, as Sampha will be releasing "Too Much".