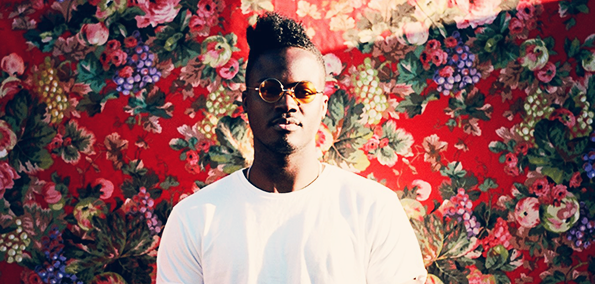 Manchester, England, is a city steeped in musical history. Having already given birth to legendary groups such as The Smiths and Oasis, there is almost a certain air of expectation for artists coming up through the city's many music venues. One of the hottest up and coming talents coming out of Manchester at the moment is Adio Marchant, who goes by the moniker Bipolar Sunshine.
Coming off the release of his Aesthetics EP this past june, which received adoration from critics across the board, he's set to release his next project Drowning Butterflies EP next week. The lead single from the EP, "Love More Worry Less", received heavy radio support in the UK from the likes of Zane Lowe, who gave it the accolade of 'hottest record in the world' on one of his shows.
Today he's premiering the title track from his forthcoming EP, "Drowning Butterflies". This track is a bit more funked up than previous single "Love More Worry Less", which carried a more atmospheric vibe to it. The versitility of Adio's vocals are shown throughout, as he manages to hit some really high notes with consumate ease. With a funky bass line that carries the track along with the drum beat, as well as some vibrant guitar chords on the verses and carry on through to the instantly catchy chorus, it's clear to see that Bipolar Sunshine has a real unique sound. 
You can buy the first single, "Love More Worry Less" over on iTunes now. You can also pre-order the full Drowning Butterflies EP, which will be available to download on 11th November. Bipolar Sunshine has just come off supporting english band Bastille on their UK tour, and has just embarked on his own solo tour which you can find dates and tickets for over on his official website.
Bipolar Sunshine
Drowning Butterflies
Polydor
11th November, 2013