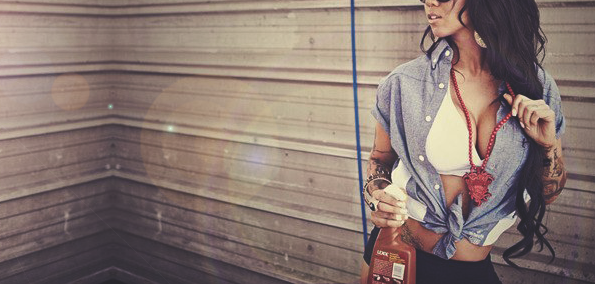 Girl groups have all but gone from the music scene recently, especially R&B. It seems the days that Destinys Child and TLC reigned supreme are slowly fading away, but there is one trio who are looking to bring it back. British group M.O, made up of Nadine, Annie and Frankee, have delivered a fresh slice of smooth R&B to show us that girl power is very much alive and kicking.
The girls have mixed those silky R&B vocals and organic drums, with some EDM-esque bass-lines and dreamy synths, to create a modern R&B jam that's sure to have you singing along. "On Ya" is a reminder that M.O are turning into a real threat in the current musical climate, with their current releases all being genre defying, showing they are not afraid to branch out.
M.O, who have supported the likes of Ciara, Wretch 32 and Krept & Konan, are currently working on their debut album, which should be dropping soon!
M.O
On Ya
Operator Records
8th October, 2013