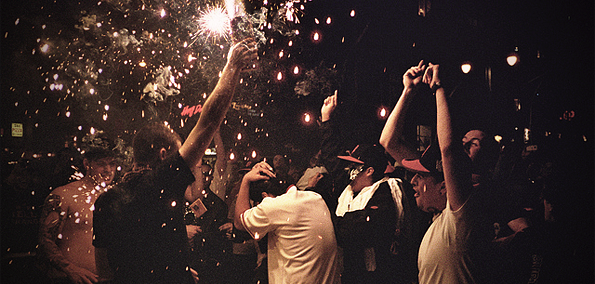 Emerging hip-hop artist Huey Mack has premiered a new music video and single "Take it All Back" from his new album Pretending Perfection. The video was directed by TalkboyTV. and "Take it All Back" marks the third single released off the new album. 
When asked about the new album, Huey had much to say: "For the past nine months I've worked on putting together a project that not only defines who I am as a person, but what I feel everyone can relate to," explains Mack. "This project tells my story – the ups and downs, the perks of being a hip-hop artist, and the struggle of being a small town West Virginia native trying to make a name in the industry. I'm very proud of this project and am excited to finally share it with everyone."
Check out the new video here:
About the Artist: 
Huey Mack was raised in West Virginia, and started writing music as a "joke" at the age of 14, simply to pass the time while he was at high school. After seeing his songwriting potential, Huey released his first free mixtape, Wish Me Luck, at the age of 18, which led to a massive following. After releasing his second free mixtape A Boy Named Hue in April of 2013, which reached number 3 in the Rap/Hip-Hop iTunes chart, Huey Mack was ready for his first full-length album.
In support of the new release, Huey Mack will embark on the "Pretending Perfection Tour" – a month-long tour of the East Coast and Midwest, which includes dates in New York, Boston, Pittsburgh, Chicago, and Minneapolis. Tickets for all dates are available HERE.
Pretending Perfection Tracklisting:
1. Pretending Perfection
2. Amazing (feat. Plus)
3. Take it All Back
4. Be Alright (feat. Mike Stud)
5. Cruella De Vil
6. Real Me
7. Charlotte
8. Good For Me
9. Just Wanna Live
10. 9 to 5
11. High Off Life (feat. Paul Couture)
12. Believe