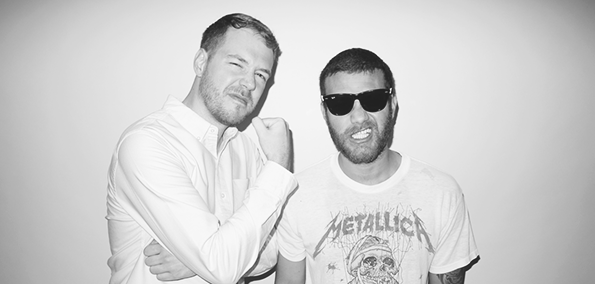 Fool's Gold Records has come out swinging this year with a consistently diverse set of releases, exploring the eclectic sounds of both up-and-comers and industry vets. Kicking off 2013 was the debut EP from funk machine Oliver, a four-track Mechanical release of varying tempos and styles that was met with high praise from fans and DJs alike. Nine months later, the Oliver boys receive the remix treatment from a few friends of the Fool's Gold family, and we're able to circle back on each of these sounds under a completely new perspective.
Kicking off the release is fellow Los Angeles-based producer Dillon Francis, taking his shot at "Night Is On My Mind". This one could very well be the standout on an excellent remix EP, as electronic music's class clown takes the track down a darker path than the already sinister original. Humming along at a smooth 112 BPM, the bass is tightly produced and shows a coming of age for Dillon, as he's lately been deviating away from his signature electro bounce.
One of the breakout Fool's Gold stars this year has to be the Parisian producer Tchami. With his two-track EP Promesses turning heads, he takes his shot at Oliver's most recognizable track "MYB". Stripping down the track to a more minimal tech meets funk offering, this percussion-heavy number is weird in the best possible sense.
Next up is Nom De Strip's version of "Control", twisting with sharp electro stabs, but still keeping the funky, lo-fi breakdown of what made the original great.
Finally, Values transforms the two-step "Mechanical" to a catchy 80's-style bit of electro pop. What was originally at times a set closer for Oliver in the clubs now becomes a track that could wind down an afternoon barbeque. 
Oliver
Mechanical [Remix EP]
Fool's Gold Records
22-10-2013