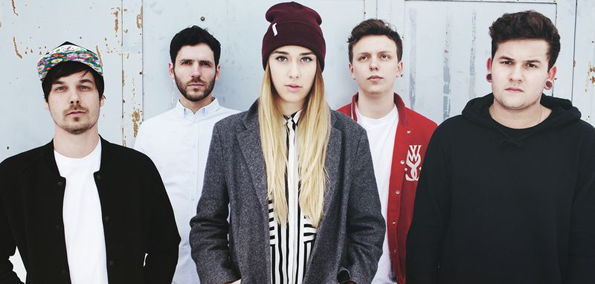 One of the best things to come from Daft Punk's return is the resurgence of the legendary disco producer Giorgio Moroder. It's great to see him producing and making fans out of a generation who probably wouldn't have known him otherwise. Moroder stays active on a variety of social networking sites and periodically shares new and old material on SoundCloud.
His latest masterpiece is a remix of up-and-coming German electronic pop band Claire. The original was already a killer, with a throbbing beat and a sense of majesty in the vocals and synths. On Moroder's remix of "Broken Promise Land", he adds his Italo-disco magic and even sneaks in a little vocoded French treat. Strings especially accent the voice of singer Josie-Claire Bürkle, which is initially what attracted Moroder to the track.
Claire will be on performing a string of shows during the CMJ Music Marathon, October 15-19th, in New York. Find the dates below. Their debut album, The Great Escape, is due out in 2014. Look for Giorgio Moroder on the upcoming Donna Summer remix album, Love to Love You Donna, out October 22 on Verve.
Claire at the CMJ Music Marathon:
10/15: WFUV Showcase @ Rockwood, 8 pm
10/17: Neon Gold Showcase @ Santos, 7 pm
10/18: Baeble Music Showcase @ Spike Hill, 11 pm
10/19: Vitalic Noise Showcase @ Slake, midnight