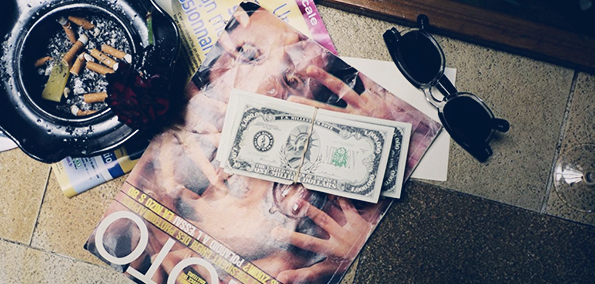 After being flung into obscurity in the 1980s and being dropped by label EMI, Saâda Bonaire have now been flung back into the thick of it with an upcoming release. Formed in 1982 in Germany the group founder, DJ Ralf Behrendt, brought in a plethora of musicians that he picked up working in a immigration centre. Other members including his fiancee, Stephanie Lange and her best friend Claudia Hossfield, both had different interests in music which only added to the strange, multicultural, fractured sounds that were released from this group. However, defying all the odds they worked beautifully together and made tunes like this. Thankfully Captured Tracks have hunted them down and convinced them to release 11 unheard tracks through their label.
"The Facts" is one of these unheard tracks and was due to be their big hit before they got axed. To be fair if Saâda Bonaire had honestly described what instruments and influences they were to be using on the album to the directors of EMI, then they would sound as if they had gone a bit mad. A mixture of synths, bongos, stereotypically 80's disco beats, and middle eastern flutes sounds like an insane combination but somehow they pull it off and create a catchy, disco funk tune.
Saâda Bonaire is out on 12th November via Captured Tracks.