As we welcome October back into our lives on this Tuesday morning, Canadian duo Free N Losh are breaking boundaries of electro and hip-hop by gracefully meshing the two styles together in a wonderful new EP, A World Within via Toronto label YYZ Records. In a world poisoned by unoriginality and over saturation of electronic artists, it's relieving to find musicians with the drive to take a different path. In corroboration with the October 1st release, Free has written a letter for all to read before absorbing their new sounds:
"I just read that we know more about the surface of the moon than we we do about the floor of the ocean. Everyone seems to be so focused on a search for what's out there that a lot of people ignore the things that can be found in here… A World Within is about the things we see when we close our eyes. Sometimes I think that this reality is more important than the one most people are focused on. These days I'm messing with the idea that deep down you already know the answer to a lot of questions that truly matter to you. So instead of helping everyone else build spaceships; this EP is about boarding a submarine that goes to the bottom of the sea." 
Now go ahead and dive deep into the new EP, and see what you can discover. The tracks offer up a brand new style of music, covering all aspects of human emotion. With a banger like "Spaceships vs. Submarines" and the imaginative originality of the soothing "What We'll See", Free N Losh prove that they can whip out any genre, any tone, and any arrangement. By using influential samples and sticking to passion over conformity, these boys show us how one EP can change a fan's outlook on an entire genre of music. Make sure to grab the EP download below, it's the start to something incredible. WARNING: May cause extreme tear arousal or life contemplation.
[soundcloud url="http://api.soundcloud.com/playlists/11346399" params="" width=" 100%" height="450" iframe="true" /]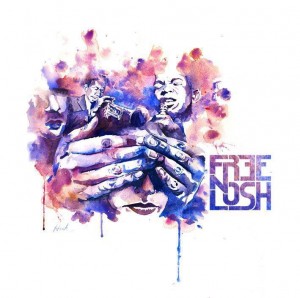 Free n Losh
A World Within [EP]