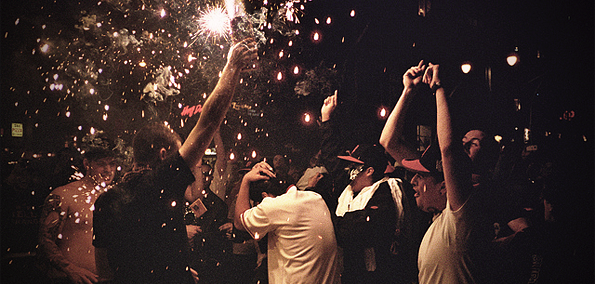 Diplo is somewhere nodding his head approvingly. Or maybe America's favorite twerker Mile…never mind. Electric Bodega remixed Queen's "Fat Bottomed Girls", off their RumbleFish EP that dropped today with remixes of tracks by the likes of Zedd, Lady Gaga, Future and more. With the help of J.Glaze, they created a pretty fun party record, and they also released a video for it that you can check out below. Electric Bodega provides the amped up dance music blended with EDM you'd play on a Friday, anticipating the weekend and choosing to not think of the hangover you'll wake up with come Saturday morning. For lack of a more politically correct way to describe the mood of the music, just think #nofucksgiven, middle finger music. "Fat Bottoms" is below, check it out. 
Also, if you're based in New York City, you may have heard legendary hip-hop DJ Cipha Sounds spin Electric Bodega's thumping remix of Jay-Z's "FuckwithmeyouknowIgotit," on leading hip-hop radio station Hot97 because, why not? 
RumbleFish is available for download via EB's Soundcloud. Stream it below.