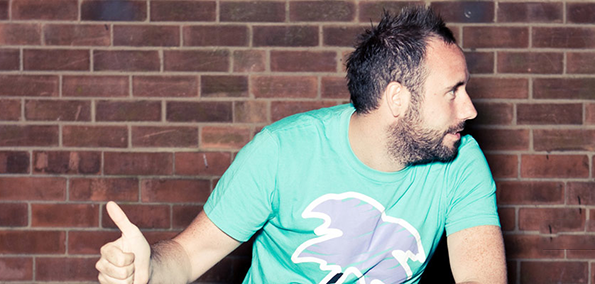 It sure feels like we've been talking about Toolroom Records's 10th anniversary releases quite a lot lately. But that's probably because the records they've been signing are both thoughtful and well executed. Lately we've been seeing impressive tracks honoring legendary house hits with remakes and remixes from some of the best of the best, helping to keep the brand in a historic, forward thinking and honorable place in celebrating its tenth year. Today, the UK-based record label's latest release steers a little bit away from that and puts all of its faith in the new up and comers helping to take the label to the next generation. All surrounding the 2012 track "Rush" done by one of the label's rookie favorites Doorly and featuring the vocals of Soraya Vivian, the release of the EP sharing the single's name not only reminds us of the best dance and hip hop sounds of the 80s and 90s while pulling together all sorts of newer deep, groovy sounds. Released in the closing season of summer, the track (and the video below), are a real reminder of the nostalgia for Ibiza that house fans get during the colder months of the year.
Rush-(Original-Mix)--EM0913
Stream:Doorly feat. Soraya Vivian
– Rush (Original Mix)
The remixes on Rush enlist some names that really deserve some attention, including Groovebox. The Spanish producer has a jaw-dropping string of tech house and house hits that are all hanging out at the top of the Beaptort charts simultaneously, and I really love his work for his uncanny ability to catch a great hook and know how to sample it well. "Rush" also gets deep house treatments from UK garage production duo Tough Love, and an even darker mix from Doorly himself with one of his favorite guys to partner on productions with, Rory Lyons.
Rush-(Rory-Lyons-Doorly-Remix)--EM0913
Stream:Doorly feat. Soraya Vivian
– Rush (Rory Lyons & Doorly Remix)
I think the other best showing on this EP comes from a Toolroom exec himself, Pete Griffiths. With a resume including label A&R and mixing Ibiza and Miami albums, Griffiths puts his holistic understanding of the industry into a more vocally focused remix with a nodding, capsulated bass line.
Doorly
Rush (EP)