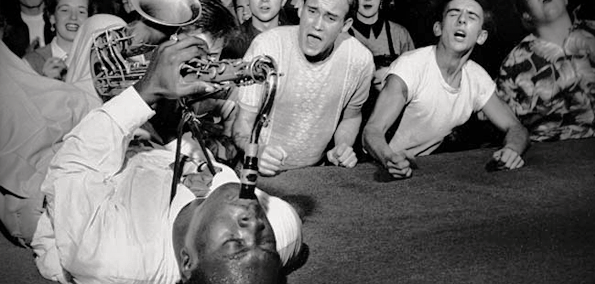 The amount of talent coming out of Chicago lately, is mind boggling. Everyday, a score of new Windy City emcees or producers debut music. While majority of the music might leave something to be desired, there's always a diamond in the rough.
One shining example of this is Dally Auston, the latest SaveMoney affiliate to offer up new music. Being in the same crew as Chance the Rapper, whose Acid Rap mixtape rocketed him to stardom, and Vic Mensa, of Kids These Days fame, can place members in a fame purgatory--destined to always play the background or to be one single away from making a name for oneself. Auston refuses to take this fate sitting down quietly, instead, he has been steadily releasing his own brand of music to differentiate himself from his illustrious peers.
Last year, Auston released probably one of the most overlooked projects, The Wood. His music is dominated by a unique mixture of conscious social commentary, as well as more positive marijuana laced tracks. Blending his affinity for personal introspection and jazzy production, he made his mixtape not only an easy listen but an addictive one. 
Yesterday, Auston dropped his newest song on Soundcloud, and it's another example of uniqueness. Borrowing the title from Kanye West's first major single, "Through The Wire", the young Chicago emcee uses his laid back flow to discuss the issues that plague his life. The OnGaud produced track contains a wailing vocal sample, which adds a sense of helplessness and longing. Auston's lyrics compliment the beat extremely well, to the point that the entire track is consumed by a deep sense of regret and struggle. Its a beautiful track, albeit not a positive one.  
[soundcloud url="http://api.soundcloud.com/tracks/107178389" params="color=7500ff&auto_play=false&show_artwork=true" width=" 100%" height="166" iframe="true" /]
After giving the song a spin, I highly suggest that you check out Dally Auston's soundcloud. It is filled with great music from an artist that is poised to blow.