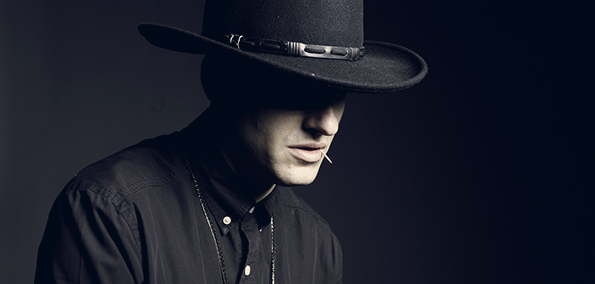 It's always impressive when an artist can break down the walls and transcend genres. Luca Venezia, better known as Drop The Lime, has done so in a two-fold manner with his latest remix, and Earmilk is lucky enough to be premiering on such an occasion. You may or may not know this, but under a separate musical nom de plume, Drop the Lime makes tracks distinct from the hardy rock & roll-influenced dance music that many associate him with, and creates sounds that feed his deep house alter ego, Curses.
Curses' latest remix of Crystal Fighters' "LA Calling" track is a creatively configured rework that seriously remodels the nature of the band's splendid indie-pop original track to the point where it's almost unrecognizable, but in an awesome, shocking, and inventive sort of way. Decreed as the lead remix of Crystal Fighters' next single, Curses' rework powers up the bass up and darkens the mood, serving as audible verification that the NYC based artist can do more than just metamorphose his own musical personality. Curses adds in powerful house claps and snares, works in his signature build-up/drop mechanisms, and uses his skills to distill and alter a selected amount of vocals from the Crystal Fighters prototype. Small touches like resounding drum hits sprinkled here and there add to the pulsing impact of the already dynamite-sounding house groove. Both a friend and a fan of the band himself, Curses describes getting the opportunity to "do a dark twist of a remix on such blissful talent" as more than enjoyable, calling the experience "an adventure in the land of house."
Drop The Lime and his alter ego will be making stops in a few major U.S. cities this coming fall. Starting with San Francisco on August 23, he'll be making moves in Las Vegas, Philadelphia, Miami, and Denver, where he'll tie things up and move on his next project. For more details on his September tour dates, check out his Facebook page, and don't be afraid to give it a like if you feel so inclined.
[soundcloud url="http://api.soundcloud.com/tracks/106658924" params="" width=" 100%" height="166" iframe="true" /]