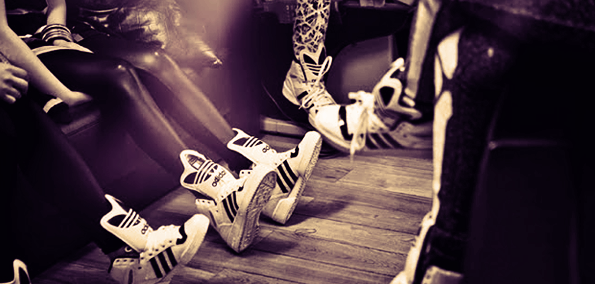 Chicago has found itself in the middle of a hip hop renaissance. After the meteoric rise of  the Drill Scene--whose biggest star, Chief Keef, has enjoyed major success--and the impressive critical acclaim heaped on Chance the Rapper's Acid Rap, America's Second City has successfully proven that it is a serious center for music production, even amid the terrible wave of gun violence. Spenzo is the latest emcee from the Windy City, who looks poised to make a name for himself. While only 17, the young rapper has already made waves with the release of his latest project In Spenzo We Trust and numerous freestyles over popular beats--absolutely devastating Drake's "Started From The Bottom"  and most recently Rich Homie Quan's "Type of Way". 
This afternoon, Spenzo released his latest visual: "Get Money". While the rapper is known primarily for his darker, bass heavy street anthems, his latest single sees him take a different direction. He trades the menacing, opaque atmosphere for a more spacey, cloudrap feel --incorporating a soft, but digitally distorted, female vocal sample layered over a relaxing drum pattern. Spenzo keeps his lyrics rooted in one of the themes that helped to bring attention to him, his hustle. Rapping about how he is getting heated and ready for his time to take over.  However, his lyrical dexterity keeps this track interesting, and shows why he has garnered a steady stream of followers.
The video, while low budget, incorporates the softer sound of the production. We follow Spenzo during a typical day, from when he wakes up to its ultimate conclusion at a college basketball game. Even though the song relies on his braggadocio, the video is sincerely touching. At one point, the young emcee can be seen helping one of his male family members put on his prosthetic leg--a reminder that he hasn't gotten caught up or to cool to help family. Another scene takes us to a local clothing shop, where its just Spenzo is his friends relaxing together, once again showing that fame hasn't skewed his thinking. 
Spenzo has a lot of potential to become one of the next stars hailing from Chicago. His lyrical talent can be mind boggling, but they have to be heard to be fully understood. His latest mixtape, In Spenzo We Trust,  is available for download, and he is constantly putting new music up on his Soundcloud. You should definitely check him out.