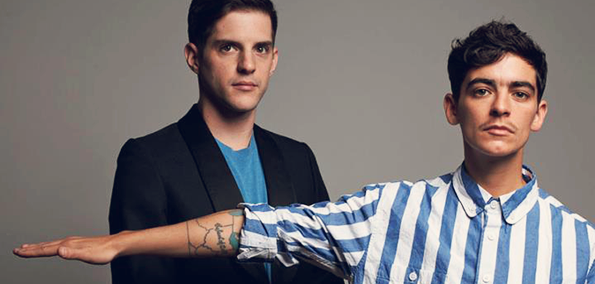 From her work with heralded electroclash band Le Tigre, to her more contemporary work with electro-pop outfit MEN (formed with Michael O'Neill), JD Samson continues to make some of the most effervescent electro-pop today.  Last week, she debuted the lead single to her upcoming album Labor, "All The Way Thru," a song co-produced by French electro DJ/producer Yuksek.  The single certainly bodes well for the album, as it is a wonderful dancefloor-ready electro-pop song much in the vein of her existing catalog, but now containing additional flair and craftsmanship (particularly JD Samson's  awesome voice, which has only gotten better over time).  
Now the single is set to receive the remix treatment.  The All The Way Thru EP, including remixes from Eli Escobar, Lauren Flax and others will be available on August 20th, and today Earmilk has the premiere of one of the remixes just for you.  W. Jeremy, best known for his work in the deep house genre, strips the song of the synths and amps up the already-present groovy baseline, creating a unique deep house track that still retains many of the original's electroclash elements.  It's a sexy track that is sure to have you dancing.  Check it out below.  
The All The Way Thru EP is available for pre-order now, and will be available August 20th from MEN Make Music Records. The full album Labor will be released Octoboer 22.  
JD Samson & MEN
All The Way Thru EP