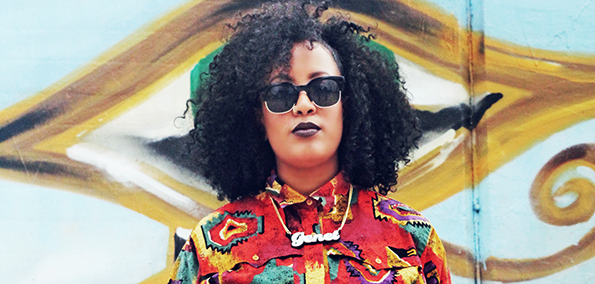 Arima Ederra is one of our favorite R&B/Soul singers right now, and the reasons for that are pretty obvious. Her voice is chilling, stunning, beautiful, the list goes on…Her lyrics are soothing and just as gentle as her vocals, through which she balances and entwines the qualities of a powerful songstress and the elements of a light, ambient sound.
Although a lot of her singing took place in the comfort of her own privacy, Ederra stepped out to share her message and talent just last year. Since then, she's put out an impressive amount of music including her first EP Earth to Arima, which succeeds in connecting you to her soulful and beautiful artistic character. Through tracks such as "Flow Chart," with it's simplistic melody and basic drums and claps, and "Lovers Lane," with its mesmerizing harmonies, Ederra shows that the fundamental strength in her music comes from her raw emotions and poetic lyricism.
Ederra's latest work includes "Old New School Love," which was released August 13th, and as expected, the neo-soul enchantress carries you away into a trance yet again. It's up for free download over on Soundcloud. Enjoy!
[soundcloud url="http://api.soundcloud.com/tracks/105245918" params="" width=" 100%" height="166" iframe="true" /]
[soundcloud url="http://api.soundcloud.com/tracks/71941952" params="" width=" 100%" height="166" iframe="true" /]
[soundcloud url="http://api.soundcloud.com/tracks/71941951" params="" width=" 100%" height="166" iframe="true" /]