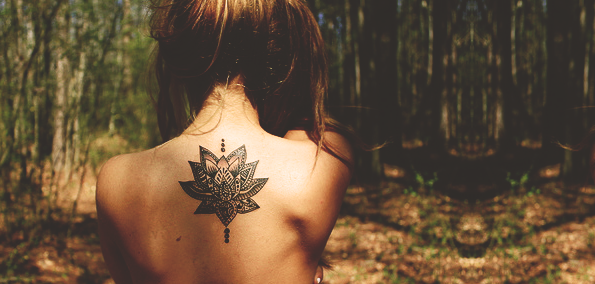 Sitting here two days after the festival's end, I am reminded of how finicky San Francisco can be.  From Friday to Sunday, the temperatures in Gold Gate Park remained in the low 60s, and of course Monday and Tuesday of this week saw temperatures rise well into the 70s. But that's the beauty of San Francisco: never knowing what to expect, and still loving every moment of it. Perfect that such an overwhelming display of this juxtaposition hits now, right as the post-festival euphoria begins to wain.
Whether your favorite part of Outside Lands was gourmet food, barrels of wine, or a 90s remix dropped at the perfect time, I am sure that it served up something special. If you weren't there to experience it live (or if you were and care to relive some of your favorite moments), head on over to the dedicated Ustream page to view the magic. Before getting into the festival review itself, mostly a highlight of my favorite acts, here's a few things I learned at the festival that may help attendees next year.
Go around the main thoroughfare. That is, if you want to make a quick getaway or see some of the less frequented, yet just as awesome, sights, take the road to the left. This one actually requires conscious effort, as the herd of people trekking from the main stage to Twin Peaks automatically shuffles you through the food vendors and Wine Lands.
Definitely have a ride arranged beforehand or make sure to have a handy ride app downloaded and ready. That or walk towards the west 10 or so blocks to catch any kind of public transit. Cues for buses and trains were exceptionally long, with the strong chance that you may not even get on board many of the passing vehicles.
The cold cometh, so bring extra warm clothes. Even if it's just to lend that girl in the jorts and lace top, another sweater is always good to have.
If you really have to go, or are verging of kinda, do not go to the bathrooms along the left side of the Twin Peaks stage. They collect people attending 2 stages and the majority of those at Wine Lands and food vendors. Walk a bit farther till you get to the loos directly west of McLaren Pass
Heineken Dome Line is really long. That being said, it's long because the awesome audio/visual assault is worth it. Try going earlier in the day after grabbing a beer and food, then enjoy while you wait in line.
As you can imagine, my preference for dance landed me at the eastern Twin Peaks stage and in the midst of the raucous revelry known as the Heineken Dome. If you've never experienced the dome in action, think of it as a reinterpreted Boiler Room: dark, hot, and sweaty, with the artists so close you can literally reach over and touch them. This, however, is not recommended (obviously), but getting buck wild and dancing your heart out most definitely is. With massive speakers lining the dome's walls and a kaleidoscope of light shows projected on the entire ceiling, not having fun becomes relatively impossible.
Outside Lands' second largest stage, Twin Peaks, can be found on the completely opposite side of the main stage, passed the food, wine and other beverages, as well as the Panhandle stage. While considerably smaller than Lands End stage, it draws possibly the most fervent crowds, eager to eat up any dance music the artists dish out. It also makes up for its size with a second row of speakers, which tends to make the stage a bit less crowded by allowing user to enjoy the show's audio with more sitting/standing space.  These two
Zedd
---
Anton Zaslavski, better known by his stage name, Zedd, climbed onto the Twin Peaks platform Friday early evening as the first major dance act of the festival.  On Thursday night previous, the half Russian, half German artist wowed crowds with what I heard was his best performance so far, this time at San Francisco's intimate 500-person venue, The Independent. Needless to say, he still brought it hard for Outside Lands the next day, flattening the crowd with a "Safe And Sound" remix, only to bring them back up with his infamous "Legend of Zelda" edit.  For his next big performance,  Zedd will be playing the main stage at Electric Zoo late on Sunday, September 1st.
Alive-(Zedd-Extended-Mix)--EM0813
Stream:
Empire Of The Sun
- Alive (Zedd Extended Mix)
[soundcloud url="http://api.soundcloud.com/tracks/60437751" params="" width=" 100%" height="166" iframe="true" /]
Krafty Kuts
Playing immediately after Lazy Rich, the British co-founder of Against The Grain, wowed the crowd with a truly diverse set. The tracklist spanned classic rock with Nirvana's "Lithium" to recent hit "Jack" by Breach, then crossed over into legendary electronic tracks like "What The Fuck" before going into Rye Rye and DJ Blaqstar's "Shake It To The Ground". Like I said, it was both unexpected and all over the place, but perfectly mixed and exactly what I wanted to hear. Later that night, Krafty Kuts played with The Plump DJs at one of my favorite SF venues, Public Works, for a completely packed, totally ratchet, and utterly amazing British Invasion.
Stream:
Funkagenda
- What the Fuck
Shake-It-To-The-Ground-(Switch-Santogold-Remix)--EM0813
Stream:
DJ Blaqstarr
- Shake It To The Ground (Switch & Santogold Remix)
Baauer
---
"If it doesn't get all over the place, it doesn't belong in your face." This could easily have been Baauer's tagline for the set he played on Saturday day at Twin Peaks. Not being the biggest fan of trap, I always hesitate to launch myself head first into the rowdy, crump-tastic crowds that flock to these shows. However, Baauer offered me a pleasant surprise, throwing a few curve balls like Oukast versus Rage Against The Machine version of "Bombs Over Baghdad" and the iconic Snoop track "Drop It Like It's Hot". Of course one of the major highlights from his show had to be "Harlem Shake", melodies from which he teased throughout parts of his set.
Bombs-Over-Baghdad--EM0813
Stream:
- Bombs Over Baghdad
[soundcloud url="http://api.soundcloud.com/tracks/46527739" params="" width=" 100%" height="166" iframe="true" /]
A-Trak
---
The noted turntablist, controversial conversation frontrunner, and Fool's Gold co-founder, A-Trak, showed up to the Bay Area ready to represent. Before the show even began, a rep walked down the divider between GA and VIP passing out giant A-Trak heads that were stylized as pixelated, o.g. video game characters, closely followed by A-Trak's hype man taking the stage. Attendees could find no shortage of excitement, as the seasoned artist went through classics like "Big Bad Wolf", scratched apart "Original Don", and then brought out IAMSU for a rap-filled portion of the performance.
Big-Bad-Wolf-(Dada-Life-Remix)--EM0813
Stream:
Duck Sauce
- Big Bad Wolf (Dada Life Remix)
[soundcloud url="http://api.soundcloud.com/tracks/33757576" params="" width=" 100%" height="166" iframe="true" /]
Dillon Francis
---
Milling about on the last day, I kept wondering why so many people had Dillon Francis shirts on. An intelligent guess would have told me to check the schedule, but, with everything going on, I figured dance fans just wanted to represent at the mostly rock/indie festival. While speaking to a friend, they politely corrected me with the information that Dillon was playing at the Panhandle stage adjacent to the main electronic stage, Twin Peaks. Good thing I found this out before missing the show, because it probably ranked as one of the top 5 from the festival.  Teasing listeners with a "Song 2" and, unless I am mistaken, playing a yet unreleased track with none other than Deadmau5, the show was not to be missed!
[soundcloud url="http://api.soundcloud.com/tracks/102584835" params="" width=" 100%" height="166" iframe="true" /]
[soundcloud url="http://api.soundcloud.com/tracks/101217222" params="" width=" 100%" height="166" iframe="true" /]
Kaskade
---
In preparation for the upcoming sold-out Atmosphere tour, Kaskade's street team could be found in all areas of the festival, passing out memorabilia and serving as constant reminder of Sunday's upcoming epic performance.  Need there be hype for Ryan Raddon? I don't know. As with his most recent sets, "Atmosphere" opened the performance, accompanied by swirling, nebulous visuals and an explosive cry from the crowd. Seven minutes into the set Raddon effortlessly came back from an unplanned disruption in the show with an Empire of the Sun "Alive" remix, then delivered an onslaught of his signature mashups: "Turn It Down" vs "Animals", "Fire In Your New Shoes" vs. Rage", and "Eyes Reloaded".
Atmosphere-(Extended-Mix)--EM0813
Stream:
Kaskade
- Atmosphere (Extended Mix)
[soundcloud url="http://api.soundcloud.com/tracks/68061927" params="" width=" 100%" height="166" iframe="true" /]
The second half of the show, which he purposefully saved until after the live broadcast stopped, focused on new material from the forthcoming September 10th Atmosphere release. While my friend and I debated what was better, this show or his Warfield show 3 years ago, one thing was certain: Kaskade made a perfect close to Outside Lands by bringing his Llove to San Francisco.
Photo Credit: Erica Deeman