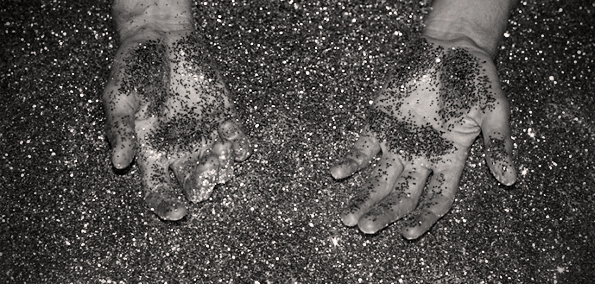 Hailing from Londontown, we present 23-year-old producer Joe Hertz, a new artist on the rise, whose debut track "At Your Touch" captured our attention. Pulling from global influences, Hertz's sound is a mix of sophisticated drum programming and tension laced melodies that defy genre boundaries with poise and style. Case and point: "At Your Touch".
Already seeing support from big names like Rob Da Bank (BBC Radio 1), Skream & Benga (BBC Radio 1), DJ Target (BBC Radio 1Xtra), and Hannah Rad (East Village Radio), "At Your Touch" is a mixture of beautiful R & B vocals, infectiously swung bass, and waves of cooling synths that will leave you mesmerized. In a Yin and Yang fashion, the bottom-end pulsates in perfect harmony as tuned kicks; EQ'd with precision, cut through the lower-mid melodies laying a solid foundation for a delicate groove to evolve.
While we can't quite pinpoint the exact genre it's somewhere between "21st century soul with blissed-out Balearic characteristics," in short, lifestyle music for the contemporary generation.
[soundcloud url="http://api.soundcloud.com/tracks/101436777" params="" width=" 100%" height="166" iframe="true" /]
Coming in on remix duties are rising producers, Glenn Astro and Drew Hill. Both artists add their own dose of style, yet still remain in line with Hertz original production. Up first is Glenn Astro's dance made edition. Adding his own brand of organic, off-kilter House and Hip Hop, Astro maintains the ominous quality of the original, but moves things into a more dance floor orientated territory. While Drew Hill kicks things off in style with a nice drumwork pattern that creeps over echoing vocal snippets (of an unnamed female vocalist) for a darker, yet upbeat twist to the former track. All three tracks are out on Tigermilk Recordings and we are certain that this is a start of something exciting for Joe Hertz.   
[soundcloud url="http://api.soundcloud.com/tracks/105070943" params="" width=" 100%" height="166" iframe="true" /]
[soundcloud url="http://api.soundcloud.com/tracks/105125712" params="" width=" 100%" height="166" iframe="true" /]