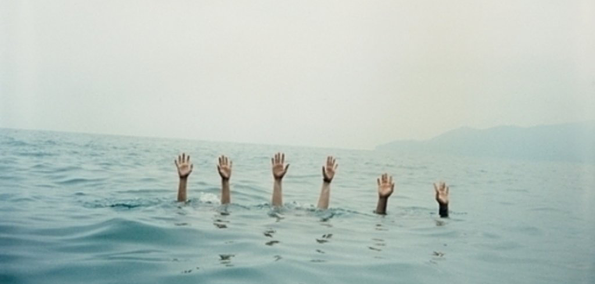 When the craving for some new and exciting lounge pop comes on there always seems to be an answer to sweep listeners into a into the airwaves. Striking with a concoction of soaring synths, a funk-filled bass and laid-back vocals Ghent-based Holy Models are currently in the spotlight with their new summer jam "Swimming".
As it's name implies "Swimming" brings on the feeling of being swept out to sea far from any view of land. While struggling to stay afloat the lyrics "10,000 ways to die" chime in to ease the tension of allowing oneself to just let go for six minutes of soothing soundscapes. Throughout repeating lyrics like "Watch you while swimming in the deep sea like falling--holding on to what we got, and what we got is nothing" play off of lighter themes to create a contrast that is accurately supported by the transcending backing instrumentals.
[soundcloud url="http://api.soundcloud.com/tracks/105063498" params="" width=" 100%" height="166" iframe="true" /]
"Swimming" is the debut release from Eskimo Recordings fronted 'psychedelic daytime disco' three-piece Holy Models who will feature the track as a part of a four song release on August 26th.