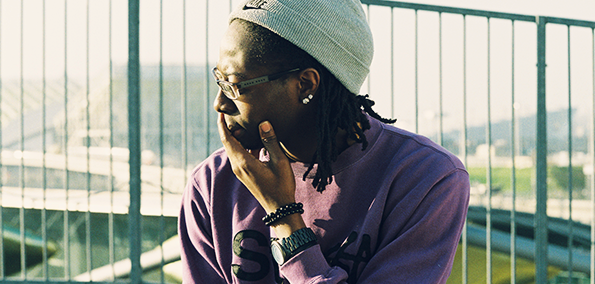 When you're an up-and-coming rapper trying to break through, it always helps to get praise for your work, especially when you've remixed a song and the original artist is the one giving you props. This is what happened to London-born emcee Confz when he released his remix of Joey Bada$$'s track "Unorthodox" (which you can stream below) back in February. Joey took to Twitter to tell Confz that his remix was "dope" and to "keep shinin'".
You can't get much bigger praise than that, and with those words still ringing in his ears, Confz has dropped another remix of a Joey Bada$$ track. This time, it's the head nodding anthem "Underground Airplay", which originally featured Joey alongside Smoke DZA and Big K.R.I.T. Backed by one of my favourite instrumentals of 2013 so far, Confz really shines through with his precise flow and clever wordplay, both are traits which he's shown on previous projects.

Back in April, Confz dropped his Conscience mixtape via one of the UK's biggest urban music sites, SB.TV, which garnered a lot of attention from hip-hop fans across the globe. He's currently working on his latest project, RVST, alongside fellow British producer Distinction, due out soon. I'm looking forward to hearing what Confz has in store for us with his next EP, definitely one of the more exciting UK emcees around at the moment.
[soundcloud url="http://api.soundcloud.com/tracks/88196834" params="" width=" 100%" height="166" iframe="true" /]