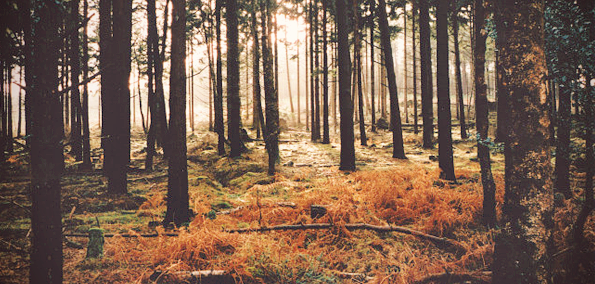 Though many festivals claim to be held in San Francsico, Outside Lands qualifies as the only large-scale, multi-day musical event taking place within the city proper. As Friday noon, the official start, looms, we here at Earmilk thought you might want some tips and tricks, in true San Francisco fashion. Read on for our more colorful Outside Lands preview, and remember that all official information can be found at sfoutsidelands.com.
Some (obvious?) Suggestions
Wear layers - this is San Francisco and after 3 PM, Karl the fog will be on you like the guy you met in the bathroom line who "can't find" his friends. Be prepared to quickly cover those cut-off shorts and tanks with something a bit more appropriate.
Wear close-toed shoes -  the official San Francisco shoe for both men and women is the boot. Why? Because the unofficial SF motto of sunny pathways and sidewalks is, "mind the crap". Oh, and did I mention it's cold?
Water - You're allowed to bring water 2 factory sealed 1 liter bottles or an empty container, so do it.
Blankets - come in handy for sitting or for not being cold. What a surprise... If you're smart, get something that may prevent water from soaking it. SF's always wet... even when it isn't.
General: put time stamps on your texts; always go in pairs; have a preselected meeting spot (not "the big tree"); be nice; don't be that guy/girl/person.
Music
For those of you like me who will prefer a little pep in your step - maybe you don't want to sacrifice your first born for a good view of Phoenix, or perhaps you believe in the decades old conspiracy theory that Paul is dead - Outside Lands provides two areas for our electronic dancing pleasure: Twin Peaks and the traveling Heineken Dome. So when it happens that you didn't follow directions, were left by yourself, and forgot to designate a meet up spot, look for me at the following sets:
Plump DJs - Heinken Dome on Friday @ 4:00 - 5:30
Zedd - Twin Peaks Stage on Friday @ 5:25 - 6:15
The-Legend-Of-Zelda---Original-Mix--EM0813
Stream:
Zedd
- The Legend Of Zelda - Original Mix
Pretty Lights - Twin Peaks Stage on Friday @ 8:40 - 9:50
Lazy Rich - Heineken Dome on Saturday @ 4:30 - 6:05
Joyenergizer-(Lazy-Rich-Remix)--EM0813
Stream:Sander Van Doorn
- Joyenergizer (Lazy Rich Remix)
Baauer - Twin Peaks Stage on Saturday @ 5:15 - 6:05
Krafty Kuts – Heineken Dome on Saturday @ 6:00 - 8:00 DnB, very popular from Brtiain
Whitenoize - Heinken Dome on Sunday @ 3-4:30
A-Trak - Twin Peaks Stage on Sunday @ 5:10 - 6:00
Kaskade - Twin Peaks Stage on Sunday @ 8:25 - 9:35
Transport
First of all let me preface this entire section with two disclaimers. One: any way you go, things will be slow. Unless you're that kind of person who gets to the venue an hour before it opens (props to you if you are), then you're going to be traveling with tens of thousands of people in a 7x7 city of already 800,000 residents. Disclaimer two: these are suggestions. Not mandates. So if you still end up stuck in traffic or on a bus next to one of the many splendid vagabonds of this city, then please take these as my condolensces: sorry and let's get ready to rumblllllleeee.
~ Public transit ~
East Bay: I assume you're on the BART, unless, like me, you have an extreme case of panic attacks when you go under the bay. For all those who have gotten over your fears, I recommend getting off a stop early at Montgomery Station, then walking over to catch the 38 or 38L at Market and Montgomery then getting off at 3oth Avenue. Why early you ask? Because this may be your only hope of squeezing onto the bus, as well as possibly grabbing a seat, before hoards of festivalgoers and residents alike cram on at the Stockton and Powell street stops. What is the difference between 38L and 38? L stands for Limited, as in Limited stops, as in doesn't stop as much, as in takes less time (hopefully).
The Outside Lands site also lists the N and 5 Muni lines, which are good, though being on the website will necessarily make them more crowded. Again, try to get on at an earlier stop (Montgomery St.), for a better chance of boarding.
Muni buses and trains cost $2 for 1.5 hours of transit. Unless you catch them in a station (like Montgomery or Powell) the vehicles only take only exact change. If you put a $20 in, be prepared to pay for the next 9 people behind you.
South Bay: Here is my best guess on the best public transit route from South Bay. Do something like CalTrain to BART, then get off in downtown SF, run, walk, up to Geary St., and get on a 38 or 38L. That should take you right to the park. Again: What is the difference between 38L and 38? L stands for Limited, as in Limited stops, as in doesn't stop as much, as in takes less time (maybe).
North Bay: Dunno. Sahry.
~ Driving Yourself ~
East Bay: I'd try this route.
South Bay: I'd try this route.

North Bay: Dunno, sahry.
~ Others Driving You ~
Being a tech-heavy city, San Francisco offers many options for smart phone enabled, quick arrivals or gettaways. Other than the traditional taxi services, you will also find these readily available. Make sure you download the app before getting to the festival.
Uber - The classiest of them all. Select from the Escalade (+4 people), towncar (4- people), Taxi, or UberX (regular cars driven by regular people and less the cost of a taxi).
Lyft - Have no fear, the pink-mustached car cult you see is Lyft, a peer-to-peer driving service. It's donation based, so pay what you think, and have no fear, they suggest an amount for those who may not be sure what's appropriate
Sidecar - Another Joe Blow driving service similar to Lyft. Get to and from the venue with ease.
Food
Among the many people San Francisco plays home to, one specific type would have to be the furries foodies. Whether it be vegan, veggie, or a type of meat you can't necessarily pronounce without embarrassing yourself, it's a San Francisco tradition to eat or be eaten. As impressive as the lineup itself, the Outside Lands vendors list checks off the who's who of SF eateries. My favorites eateries and eats listed below.
Blue Bottle – New Orleans Iced Coffee
Il Cane Rosso – French Toast
Nopalito – Corn on the Cob
The little Chiuahua – One option: the plantain burrito. Get it.
Three Twins – Ice Cream Sandwiches
Wise Sons Deli – Pastrami Cheese Fries
Del Popoplo - Margherita pizza
Kung Fu Tacos - Tacos
The Chairman Truck - Bao (either)
Also be sure to check out chocolands, cheeselands and outside lambs
Beerlands
On a list of things I like in life, beer ranks in the top ten. Does that make me a connoisseur? No. Did I know how to spell connoisseur on the first try? No. But unlike the normal list of festival beers that seem to top off at "lite" something, Outside Lands understands it's attendees will stop at nothing for high quality, flavorful brews.  The fantastic four are as follows.
Bear Republic - Racer 5: from 0 to 5 in 1.
Drakes: So classy it's named after a duck.
Speakeasy - Shhhh, you're drunk.
Strongbow - Cider. But good cider.
WineLands
Oh, you fancy huh? Just gonna put it out there, I've never been wine tasting. At least not the kind of wine tasting where you and your friends get all dressed up and head out to North Bay for raucous frivolity, normally resulting in expensive dry cleaning bill and two "I'm sooo sorry" texts. But with WineLands at the festival you can calmly enjoy over 30 wines, dressed in the disposable garments known as festival gear, as your favorite bands serenade you from the sidelines. Some of said wineries include:
Banshee  |  Forlorn Hope  |  Hobo Wine Company  |  J. Lohr  |  Menage A Tois  |  Momokawa (sake)  |  Qupe  |  Ridge  |  Scribe 
|  Tres Sabores
Another fun fact:  the only wine I actually recognize on the list is Menage A Tois. Funny story is that during my sophomore year in public college, I'd have to say things got out of control. And this one time, after a few too many bottles the ol' truth serum, I woke up in some stranger's room, registered for an 8AM French class…  That's a bold faced lie because I actually took Spanish.
After Parties
Since Outside Lands closes its fences at the early hour of 10:30, the party is just beginning. Check out some of my favorite local venues, as well as bars in the Mission, Polk, Castro, and neighboring Sunset/Richmond districts (Buckshot).
As mentioned before, all official Outside Lands information be found here.