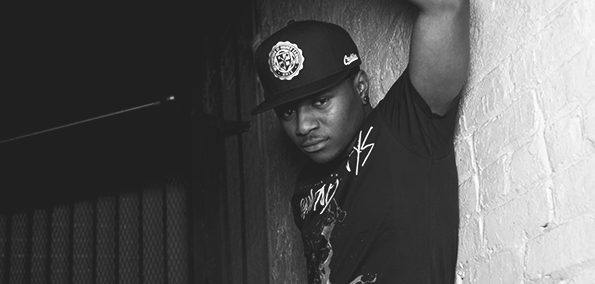 Bronx emcee Euro League is back with the second installment to "Do You Believe Me," which you may remember from our Daily 2%. Premiered over on MTV Hive, "Do You Believe Me Pt. 2" harbors more of the brisk bars that Euro League is known for, rapping eye-opening lines about the tough atmosphere around him: "every 16 is just a portrait of my torture/every rhyme, time after time, Cyndi Lauper/with all the shit I've seen, I'm surprised how I maneuver/I done seen clean kids turn prescription pill connoisseurs". Cloud 9 producer Inphanyte teams up with MP Williams to provide the instrumental. Listen below.
[soundcloud url="http://api.soundcloud.com/tracks/104107678" params="" width=" 100%" height="166" iframe="true" /]
After a string of successful releases by crewmember Doley Bernays, Euro continues ReeLife's success with his own story. "Do You Believe Me Pt. 2" is just the warm-up for Euro's debut single off his new project, Euro Trip: Continuum is slated for release this fall.