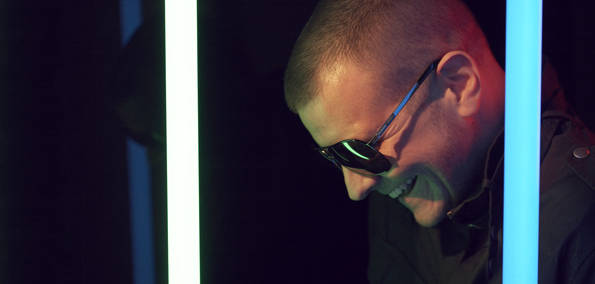 We had the chance to catch up with Moguai at this year's Tomorrowland. The whimsical festival has stirred up quite the commotion worldwide, and having been able to experience it this year- we now officially know why! Moguai has recently relaunched his label PUNX following a stellar first half of the year, including the massive smash "Mammoth" that held the Beatport #1 spot for 4 weeks over Miami Music Week. Last Sunday he had the "Smash the House VS Dirty Dutch" stage at capacity and literally rocked the giant temporary floating structure.
Earmilk: Being a veteran in the game, tell me about what you think about the progression of electronic music since you hit the scene in 1994?
Moguai: I like to think it is like a soccer game where now we are in the second half and the action is really picking up. Everything is blowing up and on the international level. With the internet being the main reason. It is amazing how a track can get get so popular so fast and you can immediately know it is good track when it makes it through the 15,000 releases on the many platforms. You can be a superstar in seconds. It is great for what we do. It is great for music. [Electronic Music] is the biggest music outlet because of this. That is why it is so huge on an international level."
EM: Speaking of international reach, tell me your perspective on Tomorrowland and its worldwide popularity?
M: It is truly amazing. I live very close in Germany so I took a car here today. I cannot believe it. Everyone is here and this is not Ibiza (laughs), this is Boom Belgium. Not much around here. This is crazy!"
[soundcloud url="http://api.soundcloud.com/tracks/103719184" params="" width=" 100%" height="166" iframe="true" /]
EM: Congratulations on "Mammoth". That is an unbelievable track that has had a lot of success!
M: Yea man, it is a hit! Massive track. We are actually still looking for the right vocals so... this is a shout out to any vocalists/singer/songwriter if you have a good vocal pass it over... really. When we have to right vocal we will bring it to radio. We will know when we find it.
EM: So you are relaunching PUNX?
M: Well first I will be bringing out my own stuff but also signing other artists. I have been working with other labels releasing music like a collaboration with Tiesto for Musical Freedom... another with Steve Angello for Size... Yeah, great music on the right platform.
[soundcloud url="http://api.soundcloud.com/tracks/96429849" params="" width=" 100%" height="166" iframe="true" /]
EM: You have worked with Mau5trap recently. Will that be a continued thing?
M: Oh yes, I am still working with them. Those guys are a great surrounding and we will release the right track soon.
EM: Thanks for your time and enjoy the rest of Tomorrowland!
Interview by William Horrocks